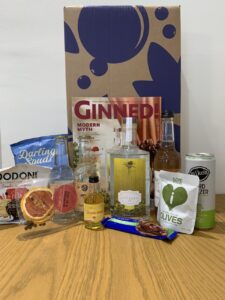 I've been very quiet recently on the blog, mostly because I got myself a new job which keeps me very busy during the week and I'm trying to have a real social life so not had time to sit down and do any proper gin tasting for a while. I mean, I've definitely had gin, but not in a sit down in front of my computer and make notes kinda way. But that changes today because I got my quarterly Craft Gin Club subscription! This month includes a gin I've never heard of – Astraea gin.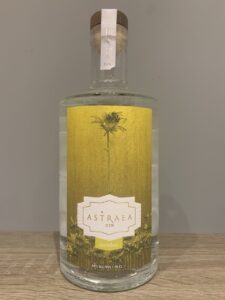 Distilled in Seattle, Craft Gin Club is providing the platform for their UK launch. Founded by Danielle Leavell, the gin might be made in America, but is Scottish in spirit. After failing to find adequate courses that would teach her the art of distilling in America, she was accepted onto Heriot-Watt's Brewing and Distilling Masters of Science – one of only seven women in her year of just 50 students.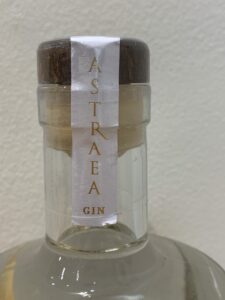 During her time in Scotland, she saw the emergence of hyper-local gins that are based on foraging botanicals from their local area. She took this ethos home to Seattle and created four gins, each named after a landscape of the Pacific Northwest. This edition, the Meadow gin, is inspired by Paradise meadow at the foot of Mount Rainier – a meadow full of wildflowers. Here she decided on her botanical list including: chamomile; rosehip; lemon verbena; honeysuckle; and lemon balm.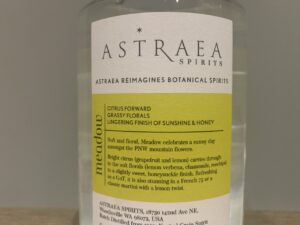 Opening the bottle, and it's not as floral as I anticipated. I have found American gins to be less juniper forward than I usually like, so am a touch hesitant going into this. In the glass, it's quite green and gentle, not too aromatic. I think the addition of the lemon and orange helps to balance the sweeter notes. The addition of water brings it life, the leafy lemon verbena rising up with some perfumed notes coming through. To taste you get the acidic citrus on the tip of your tongue, along with the dry bitterness of juniper before the fragrant honeysuckle and chamomile sweep in. It has a slight sweetness to it that feels out of place, but I imagine the tonic will counter that.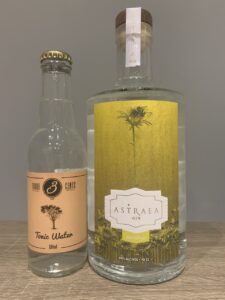 The tonic supplied with this month's delivery is Three Cents tonic from Greece. This is also a new brand for me but they produce tonics and fruit sodas which look pretty good. They apparently pump carbon dioxide in at a high pressure to keep it fizzy in your glass for longer, so let's see how well it fares. I've started with a 50/50 G&T and there's something not right about this. It literally burns the back of the throat. Some nice flavours come through at the end, but it's a bit late. A splash more tonic calms it down but now the flavour of the tonic has overwhelmed the botanicals of the gin. I find it a bit aggressively fizzy – I prefer a flatter tonic, and think this would make an ok G&T with a different tonic. The sweetness from the meadow inspired botanicals comes through right at the end, it's just a shame you have to get past the intense bubbles first.
On reviewing this post, I decided to give it a go using Fever Tree light tonic to work out if it was the gin or the tonic that disagreed with me. Starting again at 50/50, it's definitely less bolshy, but you get a taste of something that I can only really describe as synthetic and chemical. Going in with more tonic is more bearable – even more so when I finish off the 150ml can (to 50ml gin). It's a shame that it needs drowned to work, but glad I tried it again and don't leave it untouched on my shelf.
Astraea gin isn't available to buy in the UK yet, but their gins sell for $45 (at time of writing) in the USA which is approx. £37 for a 75cl bottle of 45% ABV gin. Now, here in the UK the bottle is 70cl and the ABV has been dropped down to 40% so we shall see how they price themselves soon. Until then, you can find Astraea on Facebook and Instagram.
Have you tried Astraea Meadow gin? I'm genuinely curious to hear your thoughts – especially when mixed with tonic. Let me know over on Twitter and Instagram.