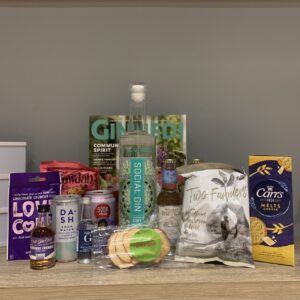 It's September! For some people that means back to school time, or holiday time (which is actually also me), but it mostly means it is Craft Gin Club delivery time! This month's gin is a lockdown project from Viki Baird and Pat O'Brien in Dublin. The roots of Social gin started long ago when Pat first tried to set up a distillery in Dublin, but sadly weren't able to secure the necessary funds to get the project up and running. Pat never gave up on the idea, and when they found their plot in Dublin 8, he knew exactly what he wanted to do with it.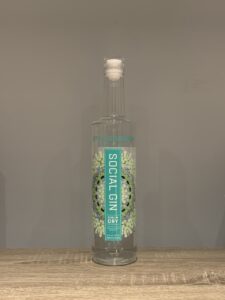 From day one, Pat and Viki had three goals for their brand: one, to be modern and use cutting edge technology; two, to be as sustainable as possible; and three, to do good for their local community. From this, Stillgarden Distillery was born. In front of their distillery, they worked hard to build a community garden – what is now known as the Social Botanist Project. They grow a number of their own botanicals and encourage the local community to get involved with their garden as well as teaching them to cultivate their gardens at home. The botanicals in this gin include lavender, mint, rowan berry and rosehip alongside classics juniper, lime peel, lemon zest and cubeb.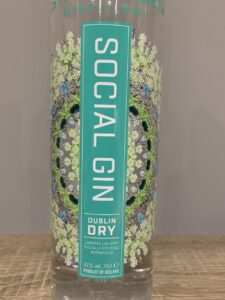 Opening up my bottle (which is an interesting combo of cork with a glass top) and you get a whiff of floral notes. In the glass it opens up and you can start to pick up black pepper and cubeb. Adding a splash of water brings the fresh lime out which adds another dimension. To taste it's rather gentle – it's 41% ABV so not particularly low – with the botanicals working well together. You can pick out different layers – the warm spice, the intense pepper, the soft florals – and they flow gently across your palate. There is no alcohol burn from this which is nice to find. Nothing feels synthetic about this, it's just a fresh gin that actually tastes of gin (surprisingly rare these days).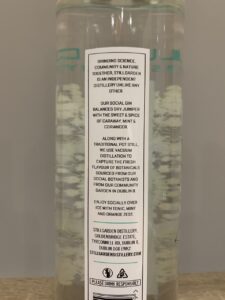 I mixed up a G&T based on their 'perfect serve' – 50ml Social gin topped with 200ml Double Dutch Skinny tonic and garnished with some dried apple (all provided in the box). It's a very nice G&T. Very refreshing. However, 200ml tonic completely drowns the delicate flavours of this gin. I would use 100ml of tonic max for a robust gin, so this is complete overkill. In the future, I'll be using less tonic but still think this is a great combo and a good find from the Craft Gin Club team.
You can get a 70cl bottle from their website for €43 (about £37 at time of writing). You can follow Stillgarden Distillery on Facebook, Twitter and Instagram.
Have you tried Stillgarden's Social gin? Or any of their range? Let me know your thoughts on Twitter and Instagram.