Note: I was sent a bottle of Highclere Castle gin to try, but all thoughts below are completely my own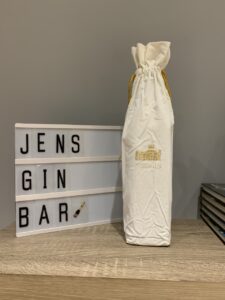 If you're a fan of period drama, you might have seen Downton Abbey and so will be familiar with Highclere Castle. Now, I have to admit that isn't really my cup of tea, but growing up in Hampshire I knew of the place. Well known for world class entertainment, they wanted to produce (in their words) the finest gin in the world. So, no pressure there.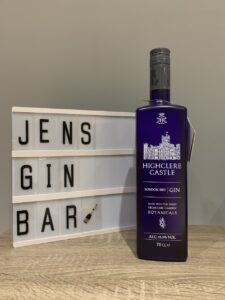 They are committed to protecting the estate and using home grown botanicals – starting with the juniper. This is distilled with lavender, lime flower and orange peel. Adding to the history of the gin, they use oats grown on Highclere farm (a staple on the estate since the 13th century) to add a creamy mouthfeel and finish. The gin isn't distilled at Highclere, they trust the Langley Distillery with this job. Here they add the botanicals to an English wheat spirit to macerate overnight before being distilled to 43.5% ABV. Since their launch, they have won 71 international competitions, so it looks like they're not doing too badly for themselves. But, how does Highclere Castle gin taste?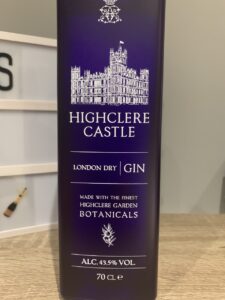 Opening my bottle (which, btw, I love), you get a whiff of juniper and citrus. Once poured into a glass, it has pretty low intensity, having to stick my nose right in to pick up those notes – FYI, I don't automatically think this is a bad thing. I like a gin that is crisp and clear and not full of gimmicks. With a splash of water, it takes on a slightly oily quality in the glass and releases the orange peel. It's a very fresh citrus, full of the essential oils.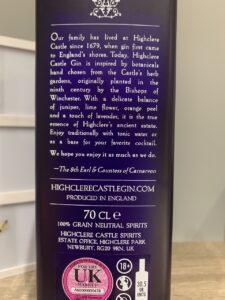 To taste, you can feel the effect of the oats – it has a rich mouthfeel that really coats your mouth and leaves a long finish. Flavour wise it is pretty simple. You do get the citrus and a hint of florals from the lavender – and not a whiff of soap anywhere which is usually an unfortunate side effect. At 43.5% ABV, it's certainly got some weight to it but it is very smooth and easy to drink, not getting an ethanol burn at all.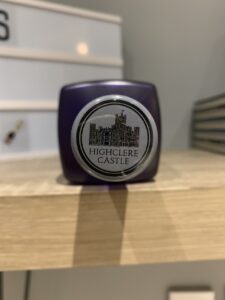 Made with an equal amount of Fever Tree light tonic and you can really pick up the juniper. It's rich, piney and ties the whole gin together. It has flavour without being overwhelming. Overall, it's a good quality gin that actually tastes of gin – a rare find these days!
You can get a 70cl bottle of Highclere Castle gin from their website for £34.99 (at time of writing). I think this is pretty damn good for the price, and am already thinking of using this in a martini at the weekend. You can find Highclere Castle gin on Facebook, Twitter and Instagram.
Have you tried Highclere Castle gin? Let me know your thoughts on Twitter and Instagram.