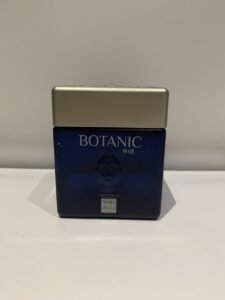 This bottle has been sitting on my shelf for a while as a gift from my former housemate (the one that organised gin judging awards). Hailing from one of the world's most prestigious wineries, the Spanish Bodegas Williams & Humbert group, the gin is made in stills that are over 100 years old. The company was founded in 1877 and focused on making sherry and brandy, and in the 1960s moved towards making wine. Since then they have expanded to make a huge variety of products including gin, rum and vodka. The gin I am drinking today is made from high quality English grains, and distilled at the Langley Distillery in Birmingham to make a traditional London Dry gin. Alongside usual botanicals juniper, coriander seed, angelica root, orange and lemon peel, orris root and liquorice root, they also add almond shells, sweet orange, orange blossom, cassia bark, and Buddha's hand lemon. Buddha's hand is a variety of citrus fruit from Asia, shaped like a hand with a number of thin tendrils. It is less bitter than a traditional lemon, but with a lot of fragrance which makes it a great addition to cocktails.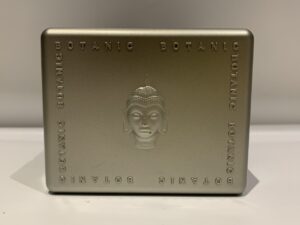 Opening the bottle (which has a pourer in so it has to go straight into a glass to sniff it) and you can pick up that creamy vanilla from the almond, but otherwise no key botanical is shining through. Adding water allows you to start picking out some of the orange. but it's very gentle. To taste it is quite sharp, but only for a moment then it gently fades into a soft sherbet sweetness. The orange becomes more noticeable at the back of the tongue as you revisit it.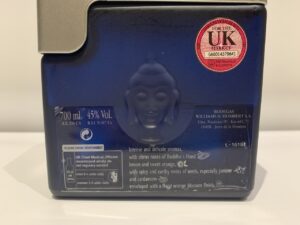 Mixing this with equal parts Fever Tree light tonic and it smells like a usual gin and tonic. To taste, it's a classic g&t, citrus led but with an earthy juniper note underpinning it. Can I pick out all of the botanicals in it? No. Does that mean the don't add anything? No, probably not. I'd bet it's my rubbish taste buds rather than the recipe. You can pick out the warming spiced notes at the back of the throat but it blends together well and the flavours develop then fade away to a quick finish. I rather like this, even though I don't like orange.
You can get a 70cl bottle of the 45% gin from Master of Malt for £45 (at time of writing). You can find Cubical gin on Facebook and Instagram.
Have you tried Cubical gin? Let me know your thoughts on Twitter and Instagram.