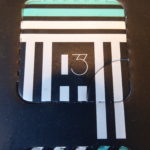 As we enter the second half of Ginvent, today we are trying the Elephant strength version of Elephant gin. what is Elephant strength you ask? Well, it's 57% navy strength. But Elephant gin have a theme going on… I've been able to try a special edition Elephant gin through Craft Gin Club (here) and their Sloe gin (here) so I'm excited to see how this one compares.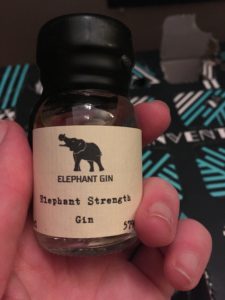 On the nose it is really fresh with coriander and a subtle, herbal spice that reminds me of tea. The perfume grows in the glass, it's quite heady and rich but still with a lightness that lifts it at the end. Sipping it neat, it really packs a punch; the spices come to life and zing around your mouth. The pepperyness distracts from the ABV, which actually isn't that obvious considering its strength! The brightness of the gin hits you in the nose as the perfume coats your tongue – it's really well balanced. Mixed with some Fentimans tonic and the spice is amped up on the nose, really wakening up your nostril tastebuds (do nostrils have tastebuds? Sensors?). Once you're past the nostril question, on the tongue it's calmed down a bit with the spices but still has a plethora of flavours going on. I'm not picking up much citrus, but the long, slow finish on this is great. Especially considering the strength as it means I'm not rushing back for another mouthful. Well, I am, but because it tastes good not because it lacks flavour. Without wanting to define it by its ABV, this is very easy to drink and remarkably smooth.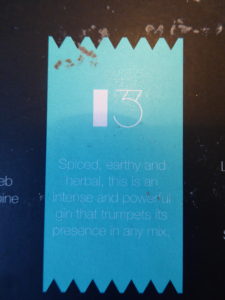 You can get your hands on a 50cl bottle of Elephant strength gin here at Master of Malt for £35.45 (at time of writing). I would definitely go get some. Usually I'm against high-priced 50cl bottles as I'm being cheated out of 20cl, but this is one you will savour and relax over, not give away sparingly. You can find Elephant gin on Facebook, Twitter and Instagram.