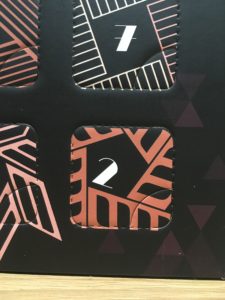 It's day two here on the #ginvent blog and today we are drinking Manchester Wild Spirit gin. I've tried Manchester gin before but not this version. The Wild Spirit gin is inspired by the woodland walks around Manchester. Taking their signature gin as a base, they remove the orange and lemon and replace these with the deeper, herbal notes from sage, thyme, lemon balm and a hint of woodland with silver birch. Manchester gin is fairly synonymous with dandelion and burdock, and this stays in this edition to give it a warming note midway through before a crisp finish.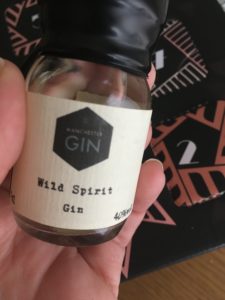 Opening my bottle and it definitely smells herbal, but not medicinal, it's more like a rich pine forest. In the glass this is allowed to open up and becomes so rich and sumptuous, but tbh, I'm concerned. I don't usually like big herbal gins. Savoury just isn't my jam. If you give it a moment or two it calms down a bit, and on the tongue it isn't as strong as it smells. It is herbal for sure, but it's not like you've stuck a pile of sage in your mouth, it's quite gentle and allows the piney juniper to come forward.
Adding a splash of Fentimans premium Indian tonic and the herbaceous notes tone down a bit and allows a sweetness to come forward. Tasting it and the entire flavour changes. I don't think I've drowned it (I use the empty Ginvent bottle to measure the tonic so it is basically a 50/50 ratio) but all of the herby notes have disappeared. Whilst I say I'm not a big fan of herby gins, I'm sad it has lost all of its charm. Other than the hint of juniper and a nice dryness in the mouth, this feels like an entirely different drink to when we tried it neat. And I'm sad about that. Don't big up the herbal element if it completely disappears with the tonic. Some people make gins and recommend drinking it neat, but as the majority of people will add tonic to this (and most people add a lot more tonic than I do) it needs to be able to hold its own against the tonic water.
You can get your hands on a 50cl bottle of Wild Spirit gin from Gin Kiosk for £34.90 (at time of writing). Personally, this isn't my thing. Neat, I don't love herbal gins and when mixing it with tonic it just loses all that flavour. You can find Manchester gin on Facebook, Twitter and Instagram.
Let me know what you think about Manchester Wild Spirit gin on Twitter and Instagram and keep up to date with everything Ginvent here.