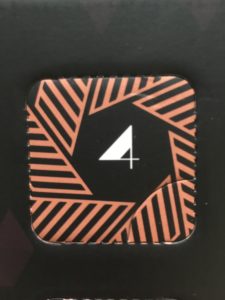 Day four is upon us and with that comes The Teasmith gin. Founded in Aberdeenshire, their unique botanical is hand picked tea, which they say gives it a minty, sweet finish. The team behind Teasmith wanted to create a gin which celebrated the area they are from, an ethos that seems to link together the new Scottish distilleries. Did you know that James Taylor from Auchenblae (north east Scotland) was the first man to create a tea plantation in Sri Lanka? Seemingly his work there made the island the tea growing paradise that it is now, and the Teasmith team use loose leaf black Ceylon tea from there. All of that history and tradition is bottled in one of the nicest looking bottles on your shelf. But that aside, how does it taste?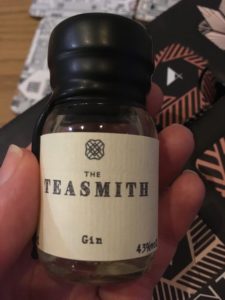 Opening my bottle (can we appreciate that I'm on day four and still haven't covered my kitchen in one of the wax seals). Giving it a sniff and does contain that heady, perfume of a good, strong tea. I'm not really getting any juniper, but a hint of that oakiness we saw yesterday with Tarquin's. Once it's allowed a bit of breathing room, the tea dies down a bit but the perfume remains, almost like a hint of lavender has been added at the last moment and swished around the glass.
Sipping it neat and it has a bit of zing to it, a ginger like warmth that tickles your tongue but with a perfume aftertaste. Slightly odd texture. It's not soapy. But it's also not super smooth. Perhaps the effects of the tea flavouring? Adding a splash of Fentimans premium Indian tonic and a sweeter note appears which balances the perfume and brings that gingery fire forward. Nothing is too harsh or overpowering, I'm not in love with this but I also don't hate it. Gin Foundry recommend adding a mint leaf as a garnish, which I did and it turned to toothpaste. One day I'll learn that I don't really like mint. Once removed, the gin goes back to a normal taste.
You can get a 43% bottle of The Teasmith gin from Gin Kiosk for £37.50 (at time of writing). I'm not sure. A lot of craft gins are around this price point, and I think you could do better and you could do worse. It's not offensive, but it's also not the star on the shelf. You can find The Teasmith on Facebook, Twitter and Instagram.
Let me know what you think on Twitter and Instagram, and don't forget to keep up with all things Ginvent here.