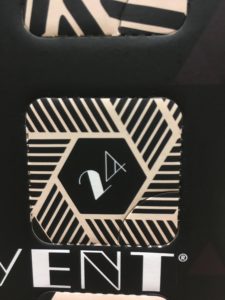 Happy Christmas Eve! It is with great sadness that we bring Ginvent to an end for yet another year, but before we do we need to try Scapegrace Gold gin. Scapegrace gin comes from New Zealand, when one guy married the other guy's sister and discussed how they would like to make their own gin. 13 botanicals and a load of debt later, they had a gin that won gold in London and San Francisco. They use glacial water from the southern Alps mixed with orange and lemon peel, nutmeg, cloves and dried tangerine to make their classic 42% gin. Scapegrace Gold is their navy strength version at 57% which builds layers of citrus with orange, lemon and tangerine. So let's see how it tastes.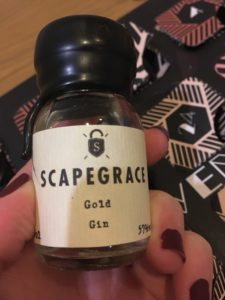 Opening the bottle and the juniper is prominent along with some citrus notes.  I'm joined today by my Mum, as it's Christmas Eve and all that, who thinks it smells bit like primroses and her partner who says it smells it smells like a cleaning product – which I kinda get with the pine-y juniper and the citrus. He also wants to clarify that it is a nice cleaning product, not a bad one. In the glass, the navy strength becomes more apparent and you're hit by a wave of ethanol although after a minute or two to breathe it calms down and there is something potatoey about it. Perhaps I am just really excited for tomorrow's roast. Apparently, "now it has had time to breathe, it doesn't smell like cleaning product".
Sipping it neat and it has a lot of spice on the tongue, but it's not heavy or heady, it's quite bright and zingy. There's a touch of vanilla smoothness to it, but you definitely get the higher ABV coming through. Adding a splash of light Fever Tree tonic and there are plenty of spices, pink peppercorn and cardamom dancing around. It feels weighty yet still quite fresh. There's lots of flavour there but nothing is overpowering, it's well balanced and refreshing. Basically, I love this.
You can get a 70cl bottle of Scapegrace Gold from Master of Malt for £55.33 (at time of writing). Is it pricy? Yes. Is it worth it if you like your gins to be big and bold and punchy and delicious? Yes. You can find them on Facebook, Twitter and Instagram.
On that note, we conclude Ginvent, what have been your highlights and lowlights? Let me know your thoughts on Twitter and Instagram.