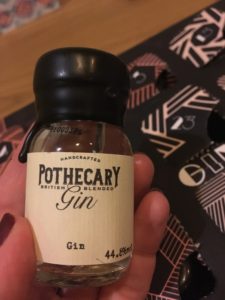 We've made it to the penultimate day of Ginvent. Sad face. Today we drink Pothecary gin, which I tried after meeting the team at Junipalooza earlier this year. You can read my thoughts on it here.
You can get your hands on a 50cl bottle from Gin Kiosk for £39 (at the time of writing). You can find them on Facebook, Twitter and Instagram.
Let me know your thoughts on Twitter and Instagram, and catch up with all things Ginvent here.