Note: This post contains affiliate links marked as [Ad], if you click on this and buy a bottle of gin then I will receive a small commission.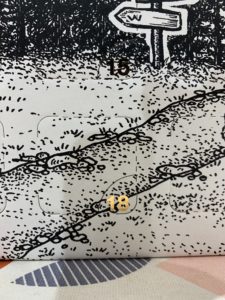 Back in April 2018, I had a taste of the lovely Cuckoo gin. Since then, they have grown their brand and released two new editions, the Spiced gin (for winter nights with clove and cinnamon) and the Sunshine gin (for a sense of summer with raspberries and honey). In January 2019, Liz (wife of distiller Mark) was diagnosed was a rare and aggressive form of cervical cancer aged just 29 (discovered due to a routine cervical screening, so stop putting it off when your letter arrives people, go go go). After some intensive surgery and treatment, luckily Liz is now living cancer free and now the family are determined to help raise awareness of the importance of women getting screened. Solace gin helps to raise money for Jo's Cervical Cancer Trust. Keeping the gin juniper led, they bring in savoury notes with rosemary, lemon thyme, and my favourite things in the world: Nocellara olives. They then balance this with bold lemon and bright grapefruit. So, let's raise a glass to family and see how this tastes.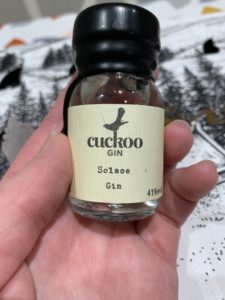 Opening my dram and it definitely juniper forward. There are hints of citrus in there alongside the predominant juniper, but this isn't over powering. In the glass you get that lovely savoury note coming through; it reminds me of eating olives in the sunshine in Italy earlier this year. Taking a sip and now you get that beautiful sense of the olives, really oily like a rich, dirty martini. Adding a dribble of water scales back the oiliness, but allows you to pick up the grapefruit – I haven't been organised to do little measures so don't get to try the martini 🙁
With tonic that herbal lemon thyme and rosemary adds an extra dimension along with something almost peppery. The citrus notes are really highlighted with tonic, but sadly those intense olive notes have faded into the background. For me, I prefer this neat/with water and think investing in a bottle for martini purposes is probably a good idea.
You can get a 70cl bottle of the 41% ABV Solace gin from Spirits Kiosk [Ad] for £34.35 (at time of writing). You can find Cuckoo on Facebook, Twitter and Instagram.
Have you tried any of the Cuckoo range? Let me know your thoughts on Twitter and Instagram, and keep up with Ginvent here.