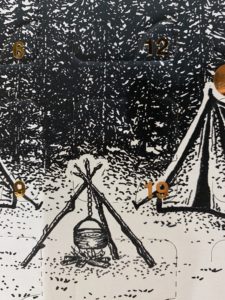 Note: This post contains affiliate links marked as [Ad], if you click on this and buy a bottle of gin then I will receive a small commission. 
Back in 2017 I was able to try Colombo No. 7 gin, inspired by Sri Lankan ingredients cinnamon bark, curry leaves, ginger roots and coriander seeds. Originally released in 2015, after a 70 year old recipe convinced officials to allow gin distillation in South East Asia, they have now released a 57% ABV version. The Gin Foundry team call Colombo No. 7 gin a classic, and with a higher ABV comes a higher concentration of flavours. To ensure the signature exotic flavours shine, they have added in extra curry leaves to give it a real oomph. So, how does it taste?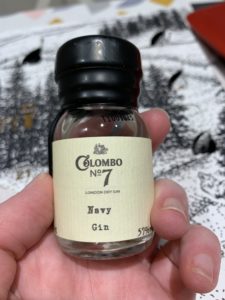 Cracking open my bottle and it is a near match for their original gin with a slight hint of curry leaves. Opening it up in a glass doesn't bring much to the party, it smells very clean and clear with just a hint of those warming spices. A sip of it neat allows that fresh ginger to appear before the 57% ABV kicks in. This is a gin that certainly tastes navy strength, it's perhaps not as smooth or refined as some of the navy strength gins we have tried already this month. A splash of water makes it much more bearable (although be prepared for that kick right at the end) and you start to separate those rich curried tones from the peppery coriander seeds.
Mixing the remnants of the dram with some light tonic and you get so much flavour on the palate. A touch of menthol has crept in, a sweetness from the ginger, and those lovely rich spices fill your mouth and light up your tongue. When I tried it neat, the ABV was so intense, but now with tonic I'm not sure I would guess it is navy strength (which is very dangerous). I think the spices would work quite well in a negroni, but once again I've been useless at measuring so I don't get to try that.
You can get a bottle of the navy strength gin from Spirits Kiosk [Ad] for £37.45 (at time of writing). You can find Colombo No. 7 gin on Facebook, Twitter and Instagram.
Have you tried Colombo No. 7 gin? Let me know your thoughts on Twitter and Instagram, and keep up with the final few days of Ginvent here.