Note: This post contains affiliate links marked as [Ad], if you click on this and buy a bottle of gin then I will receive a small commission.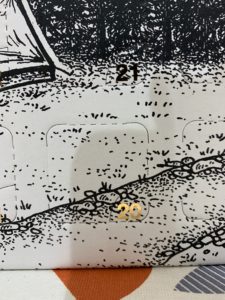 If you think of gin, you probably don't automatically think of India as a place of provenance. For me, last year was the year of Australian gin, 2019 seems to be the year of Indian gin. Amongst the new producers coming to market are Stranger and Sons. Hailing from the mountainous region of the Western Ghats in Goa, the three founders were inspired to make a gin after so many gins they had tried said they were inspired by India, yet were made nowhere nearby. So they decided to make their own. Their aim was to create a gin that was an instant classic with tonic, but also robust enough for bold cocktails like martinis and negronis. As well as growing their own pepper, coriander and lemons, they also use Indian bergamot, nutmeg, cassia and mace alongside the juniper to create a full flavour. They have an eye on sustainability, local women help them peel their citrus fruits, and in return take the flesh home to make their own jams and pickles that are sold in the markets. They also invested in a recycling tank which massively reduces their water usage – something that you usually need a LOT of in gin production – as well as being 100% plastic free, organic, fair trade, and installing solar panels to power their stills. So, with all that effort put into making the gin, how does it taste?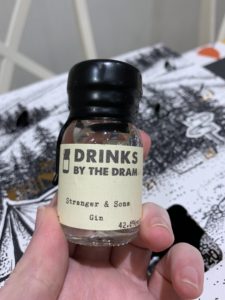 Carefully opening my bottle (I'm determined to make three drinks today) and it smells very deep, piney and herbal, but not quite in the usual way. I can't place my finger on it, perhaps it is the bergamot that is familiar but confusing. In the glass it is surprisingly crisp, there's some spice lurking in the background, but it's also quite woody (which according to my botanical wheel is thanks to the mace and nutmeg). Having written this, I got distracted sorting my dinner and on my return the nose has developed to allow some of the sweeter citrus notes to come through. A sip of it neat and that delicious bergamot flavour is key (I am saying it now: not everyone will like this), the combination of the wood and citrus is perfect. Whilst the juniper isn't obvious, you still get that sappiness on the tongue so you know it is in there. A tiny dribble of water really enhances the flavours and brings them to life, rich notes of lime fill your mouth with acidity.
My second tiny drink is served with light tonic and the citrus brings in these sugary sweet notes – as a person that isn't a big fan of sweet gins, there is something about this that keeps me coming back for more. There is a depth to this that I didn't expect, every sip changes your opinion of it and what you can taste. As they say it can stand up to robust flavours, I've made my negroni with Campari and Antica Formula. The flavours work well in the negroni, I'm not sure that it holds its own, but it certainly works (but it's hard to find a gin that DOESN'T work in a negroni…).
A 70cl bottle of the 42.8% gin is available from Spirits Kiosk [Ad] for £40.95 (at time of writing). For me, this is definitely a gin to sip neat (or with a touch of water), it's alright with tonic and as a negroni – and I imagine the sweetness would help with a Tom Collins if you ran out of Old Tom gin. You can find Stranger and Sons on Instagram.
Have you tried Stranger and Sons? Let me know your thoughts on Twitter and Instagram. There's only a few days left of Ginvent, so make sure you're up to date here.