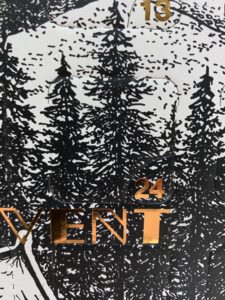 One of the highlights every year in Ginvent is seeing what Emile and Olivier come up with as their own Ginvent gin. This year, they decided juniper was the way forward. Lots and lots of juniper. Using 200 litres of various gins as a base, they then redistilled this with three types of juniper (hence, Juniper Cubed). From the Mediterranean we have juniper communis, juniper phoenicea from the Spanish island of Formentera, and finally the Africa juniper procera. It seems fitting to end this year's Ginvent with a mountain of juniper, so let's give it a taste.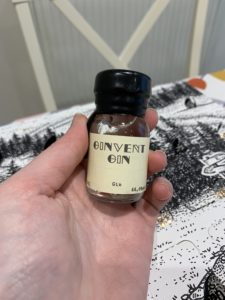 For the final time this decade, opening my dram and it definitely smells of juniper – finally my bottled Christmas tree dreams have come true. As it is Christmas Eve, I am joined by my Mum and sister – Fiona thinks it is Christmassy like cloves and gingerbread, Mum thinks it smells of gin (and Christmas pudding). In the glass, it loses it's cinnamon feel, the air is helping bring out the ethanol (to my non-gin drinking family). On the tongue it has rich, sappy pine and Fiona thinks it tastes a bit like soapy lavender. With water the intensity is lost, you get the pine come through and hints of soft citrus and, in the words of my sister, "is just gross" – no offence Olivier and Emile, she just doesn't like gin but likes joining in.
With a splash of light tonic, the citrus comes out, sherbety lemons and Fiona thinks it has changed from gross to "oh it's a bit lemony, but now I've swallowed it, it's still gross". She thinks gin is too bitter. I like it, I'm glad I've saved a little bit for a negroni as I think it will be great. So many layers of very soft flavours, hints of floral and something almost salty there. As a negroni (Campari and Martini Rosso) and you get the wine notes shine through but the focus is very on the juniper. To taste it is very bitter, and feels very opulent – Fiona hates this. But she hates all bitter drinks. It packs a punch, I'm not convinced it is something I would want everyday, but it feels like a good Christmas treat – shame I'm drinking this at 5pm not just before bed. There's a touch of smokiness lurking in there that the Campari helps to bring out.
Make sure you give Gin Foundry some love for this year's calendar – they are on Facebook, Twitter and Instagram. I hope you've enjoyed this year's gins, let me know your winners and losers over on Twitter and Instagram. If you missed any of the fun, you can catch up here.