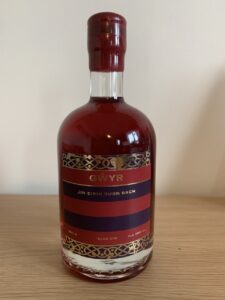 As you should know by now, I am a big fan of team Gower. In fact, the entire bottom shelf of my gin collection is their bottles #fangirl. So when they announced their limited edition festive release, I jumped on board. This is a sloe gin made with juniper, coriander seed, pink peppercorn and fresh citrus which has been infused over a number of months with their locally foraged sloe berries. After making this within their family for a few years, they decided to make it on a larger scale and enlisted local foragers to help them collect enough berries. The base spirit is specially designed for this gin, choosing to make a new gin with pink peppercorns rather than using one of their existing gins. In their pursuit to fully embrace the Welsh language throughout their brand, they discovered that 'sloe gin' translates to both sloe and damson gin in Welsh. To add clarity, their labels are printed with "jin eirin duon bach" aka 'gin made with little black sloes". So, how does it taste?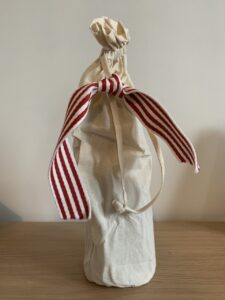 Opening my bottle (which takes a while because that wax seal is SECURE!) it doesn't smell as jammy as some sloe gins, definitely getting more juniper than usual and those pink peppercorns give it a slight spiced edge. In the glass, you get the fruity notes that you'd expect, but to taste it's not as sickly sweet as anticipated. It's drier and woodier with the juniper coming through, a wave of citrus making it sharp rather than syrupy, and those peppercorns giving it a lovely tickle of warmth. It has a slow finish leaving those rich notes in your mouth. I am not usually one for drinking sloe gin on it's own, but this feels closer to a traditional gin than most sloe gins do so I actually will happily sip this.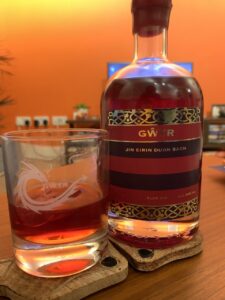 I think the focus on the juniper will make this a great negroni ingredient, so I've batched up a mini one using equal parts sloe gin, Campari and Cocchi vermouth. Oh and I was right. Usually when you make a sloe gin negroni the sweetness overpowers the bitterness, but this has a really good balance, the two edges combine with just hints of fruit. I've also paired this with some bitter lemon (my go-to for sloe gins) and it ramps up the citrus and is a refreshing long drink.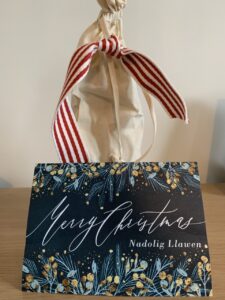 You can get a 50cl bottle of the 30% ABV sloe gin from the Gower website for £24.95 (at time of writing). I think this is really fair price, as well as the gin it comes in fully recyclable packing, wrapped in a bag, tissue paper and festive ribbon which makes it a really pleasing experience to open. Plus I got a Christmas card from Andrew and Sian because they're some of the loveliest people ever which was a real pick me up on a bad day. You can find Gower on Facebook, Twitter and Instagram.
Have you tried their sloe gin? Or any of the Gower range – let me know your thoughts on Twitter and Instagram.