Note: I was invited to the launch of the new Gin Superior range and got sent a bunch of goodies for the event, as always I'll let you know my thoughts.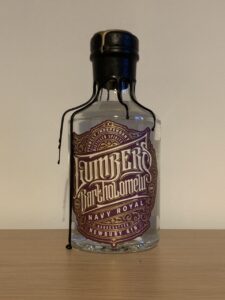 Lumber's Bartholomew gin exists because Pete Lumber decided he wanted to have a go at making gin back in September 2017. He was determined to make his gins distinctive, selecting the botanicals that would "conjure up vivid images" in the drinker and currently makes four signature gins. The London dry is designed to be the classic combination of juniper and citrus; the Berkshire dry uses grains of paradise, white pepper and cassia to make you dream of winter – having tried this myself, it is very woody and warming; the Country Garden goes with floral notes led by lavender; and finally the Navy Strength is a smooth drinking classic gin that is juniper led.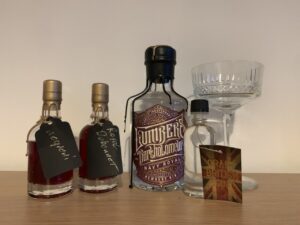 This gin however is the first of the 137 Gin Superior range. The Navy Royal gin comes in at a hefty 58% ABV, and has been a year in the making. Pete wanted to craft a gin that created an experience, rather than just another gin. Not only does Pete put care into the gin distillation, he also hand bottles, labels and waxes every bottle that comes out of his distillery, each leaving with the gold topped seal of approval.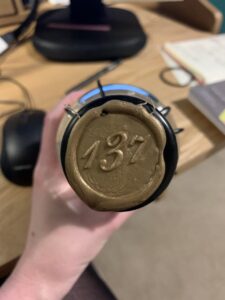 Starting with this neat over ice, it louches quite a lot, and it's an interesting mix for sure. Slightly spiced and warming, hints of cardamom but also very earthy. It leaves long legs over the side of the glass, and has hints of bitter citrus just around the edges. It has a very slow finish, which is fine as it is insanely smooth and easy to drink – slightly too easy to drink considering the ABV. It has an almost mentholic finish, coming through at the end with the white pepper. It's definitely related to the Berkshire dry, but so much more intense in a totally great way.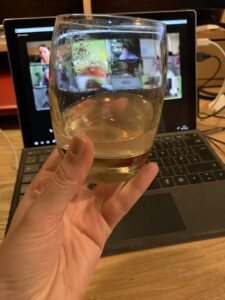 With tonic the intensity dies down, but you keep those warm curried notes. It's different to the usual G&T and I totally see why they recommend this with ginger beer in a Royal Mule (the gin, ginger beer, fresh lime and angostura bitters). They suggest adding some angostura to the g&t, which I've done but don't think I can fully pick it up (even after accidentally pouring three times too much in) but I imagine this is because the gin has so much flavour already that it doesn't really need anything else.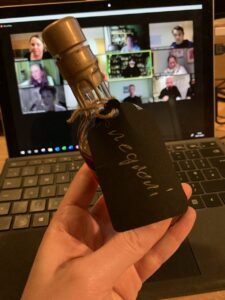 As part of the launch event, Pete batched up some negronis for us (gin, Dubonnet, Campari and Heering Cherry Liqueur) which is definitely sweeter than my usual serve, rich jammy notes layer on top of the spice which is calmed right down by the vermouth and bitters. I would like to try this in a negroni without the cherry to really highlight the oomph of the gin. But it is very tasty. The second pre-batch is a Royal Dubonnet which packs far more of a punch than I anticipated. Considering it's nearly the same recipe as a negroni but without the bitters, it is bold and strong and because of these I went and bought a bottle of Dubonnet because I need this in all my drinks.
You can get a 50cl bottle of the Royal Navy gin from their website for £47 (at time of writing). You can find 137 Distillery on Facebook, Twitter and Instagram.
Have you tried any of the Lumber's Bartholomew range? Let me know your thoughts on Twitter and Instagram.