Note: The Jüst gin team got in touch and offered to send me a bottle, as always I'll let you know what I really think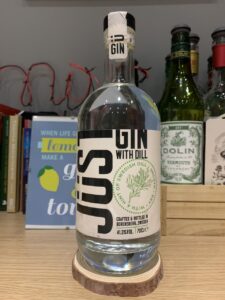 Jüst gin (pronounced Yust) was crafted with an ethos in mind: people are starting to drink less, but what they are drinking is better quality. How true this theory is, I don't know (especially with lockdown in full swing) but I like the thought that they deliberately designed a drink that should be savoured and enjoyed, rather than swigged and forgotten. Based by Lake Boren (about three hours south west of Stockholm), Janne and Anders wanted to make a classic London Dry gin but with a Swedish twist. After lots of experimentation, they settled on the final recipe using just five botanicals, the key one being Swedish Crown Dill. They also use juniper (obviously), alongside grains of paradise, liquorice root, and sweet and bitter almonds. Not only does the dill add a hint of lemon sweetness, but in old Norse it means to soothe or lull, exactly what they hope the experience of drinking their gin will be. So, are we ready for the mindful experience?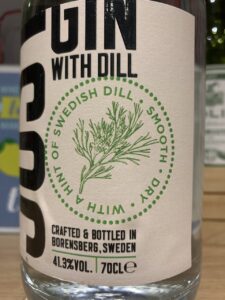 Opening my bottle and you certainly get a whiff of dill and a hint of citrus. This softens out in the glass, just a touch of herbs but otherwise incredibly clean. A splash of water suddenly opens it up to a lovely gentle aroma, sweet sherbet lemon and a creaminess (which I appreciate is a texture not a smell but you know what I mean). It's interesting to drink. The fresh dill is definitely front and centre, but it's subdued. It has flavour, but it's not overwhelming. A mentholic finish, it lingers before fading away. A hint of spice around the edges of the tongue that disappears as quickly as it appears.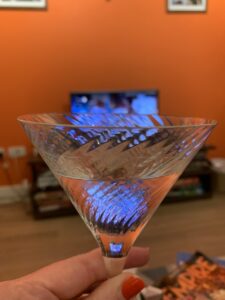 Mixed with an equal amount of tonic and it brightens up. When I wrote the introduction, I was a bit unsure of the whole "it's to be savoured over" ethos – not saying I don't support responsible drinking, but good gin is easy and enjoyable to drink. This however, is lovely to drink but the flavours mean you don't knock it back quite as quickly. Usually this would be a bad thing, but it makes me want to sip it slowly and savour each mouthful. I decided the next logical thing is to drink it in a martini (50ml gin with 10ml Dolin vermouth) and it is utterly delightful. It's like a dirty martini, but fresher. Definitely one to savour and enjoy (especially after today's workload).
A 70cl bottle of the 41.4% ABV gin is £36.95 from Master of Malt (at time of writing). I think this is an interesting addition to the collection and you should check it out if you want to mix things up a bit. You can find Jüst gin on Facebook and Instagram.
What do you think about dill in gin? Let me know you thoughts on Twitter and Instagram.