Note: I was invited to the launch of the new Gin Superior range and got sent a bunch of goodies for the event, as always I'll let you know my thoughts.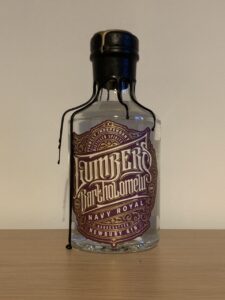 Lumber's Bartholomew gin exists because Pete Lumber decided he wanted to have a go at making gin back in September 2017. He was determined to make his gins distinctive, selecting the botanicals that would "conjure up vivid images" in the drinker and currently makes four signature gins. The London dry is designed to be the classic combination of juniper and citrus; the Berkshire dry uses grains of paradise, white pepper and cassia to make you dream of winter – having tried this myself, it is very woody and warming; the Country Garden goes with floral notes led by lavender; and finally the Navy Strength is a smooth drinking classic gin that is juniper led.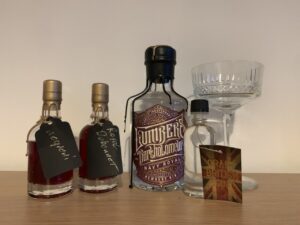 This gin however is the first of the 137 Gin Superior range. The Navy Royal gin comes in at a hefty 58% ABV, and has been a year in the making. Pete wanted to craft a gin that created an experience, rather than just another gin. Not only does Pete put care into the gin distillation, he also hand bottles, labels and waxes every bottle that comes out of his distillery, each leaving with the gold topped seal of approval.