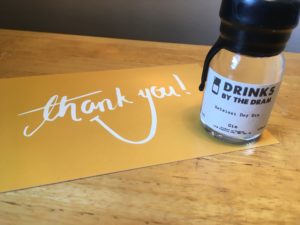 When I was at Junipalooza, I got chatting to the team at Helsinki Dry Gin and they kindly gave me some samples to bring home for the blog. The Helsinki Distilling Company come from, you guessed it, Helsinki (that's Finland for those of you not very good at geography). The distillery, that has formally been a power plant, a meatball factory and an architect's office amongst others, produces a whole range of products. Winning the Spirit of the Year award in 2016 AND 2017 is the Helsinki Dry Gin. Distilled with Finnish lingonberries, Balkan juniper berries, fennel and rose petals, the gin is a traditional 47% volume to achieve a smoother feel. They also make an Akvavit (a Finnish schnapps), Applejack (a 43% strength apple spirit), the pink grapefruit Long Drink, some gin liqueurs and Tyrnipontikka. I have no idea what the last one is or how to pronounce it. So we'll move quickly on.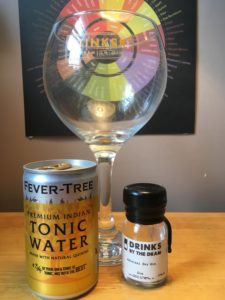 Cracking open my bottle, the smell is predominately juniper with a hint of liquorice. In the glass there's a mild perfume rising up, whilst straight the juniper hits you instantly. There's a menthol aftertaste to it, leaving your whole mouth fresh. For the Brightonians out there, do you remember the Fishermen's Friend shots you got at the Northern Lights pub? It's like that feeling.
Mixed with a mini tin of Fevertree – to go with my mini sample – it's dry and slightly piney. A hint of rose lifts the flavour slightly, but otherwise it's very juniper heavy. It's a very simple gin, no big flavours hit you as you drink it. Whilst it's a good, smooth gin, there is nothing remarkable about it. However, this is reflected in the price. Recently all of the craft gins that I've been drinking are around the £40 mark per bottle, but a 50cl bottle of the dry gin is currently £27.95 on Master of Malt.
You can find the Helsinki Distillery on Facebook, Twitter and Instagram.