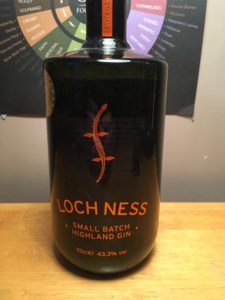 What feels like forever ago, I was very lucky and won a bottle of Loch Ness Gin from Master of Malt during their #whiskysanta giveaway. And with an amazing amount of self restraint, I haven't cracked into it. Until today. The husband and wife team come from a family that have lived and worked in the Highlands since before 1520 and they hand gather their own native crop of juniper for their passion project. In fact, it's not just the juniper that is hand picked. All of their botanicals can be found on the banks of Loch Ness, and their branding is phenomenal because I love Loch Ness. The film with Ted Danson was a childhood staple, and we spent a dreadful family holiday touring around Scotland – one day of which was spent Nessie hunting on my insistence. Give me a myth and mystery around something ridiculous and I'm there.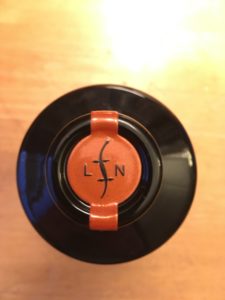 From the bottle, it smells lovely. Fresh, like a walk across a field after the rain. Mixed with a touch of water and this is a delight to drink. There's a touch of spice that dances across your tongue alongside a savoury note to balance it out; a hint of pine and juniper alongside liquorice bitterness. Mixed with some Fever Tree tonic and a fruitiness emerges alongside the peppery notes. Overall, it leaves an aromatic sense in the mouth, almost like it is tinged with lavender. Is my palate good enough to pick up individual botanicals? No? But I'm guessing there's some local flora in there which gives the mix of resinous pine contrasted with the floral aromatic. Basically, what I'm poncing around trying to say is – I like this. Usually I prefer the citrus gins, more traditional in style, but this ticks a lot of boxes. They recommend serving this with a slice of kiwi fruit which I am obviously not organised enough to have, but I can imagine it working brilliantly with the sweetness lifting the taste at the every end.
A 70cl bottle of Loch Ness gin is currently £45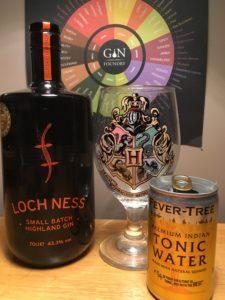 on Master of Malt. I think you should go buy a bottle. This is great, and a nice change from the usual citrus-led drink. You can find Loch Ness Gin on Facebook, Twitter and Instagram.
Have you tried Loch Ness Gin before? Let me know your thoughts on Twitter and Instagram.