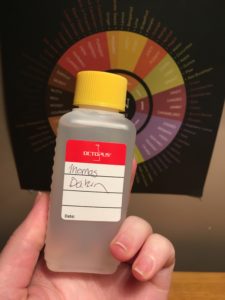 You've probably already heard of Thomas Dakin gin, and I'm sure you've seen the red square bottles on the supermarket shelves before. But did you know that they've been distilling since 1761? Thomas Dakin was just 25 years old when he started making gin in Warrington. Considering the reputation that gin had at the time, Thomas Dakin continued experimenting and innovating and is now widely considered as the forefather of modern British gin. His daughter-in-law Margaret become the world's first female distiller, his son was friends with the Greenall family, fast forward 250 years later and Thomas Dakin Small Batch gin is launched. Thomas Dakin gin is juniper led with big hits of orange and infused with root botanical red cole – a member of the horseradish family.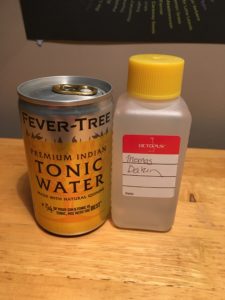 From my little sample bottle, it certainly smells like a traditional gin. The juniper is the main focus with just a touch of citrus zest lifting the smell. Mixed with a touch of water, the juniper is still at the forefront and this follows through to the taste. It's got a peppery fire on the tongue – something I guess comes from the red cole if it is related to horseradish. The fire isn't too intense and leaves a long, slow finish on the tongue as it fades. At the very back of the throat you still pick up lingering pepper even once the taste has dimmed. I'm not picking up much citrus at the moment – but I am also basically drinking it neat and I've learnt that tonic usually changes things.
Mixed with a tin of Fever Tree and the juniper shines. It's simple. Uncomplicated. No jazzy flavours. Just juniper. If you want your gin to taste like gin, then this is the one for you. The fire has subsided with the tonic, which is actually a shame as I like a touch of pepper to spice things up a bit. Adding a slice of lemon raises the citrus and adds some freshness, but this is basically just a good, traditional gin. Not too shabby.
You can buy a bottle of Thomas Dakin 42% gin from Master of Malt for £31.75 (at time of writing) – although it is usually in supermarkets for £25-£30. If you're in the supermarket and looking for a bottle of gin, then yes this is more expensive than Gordon's but I think the extra £10 or so is worth it for upping your gin game. You can find Thomas Dakin on Facebook, Twitter and Instagram.
Have you tried Thomas Dakin? Let me know your thoughts on Twitter and Instagram.