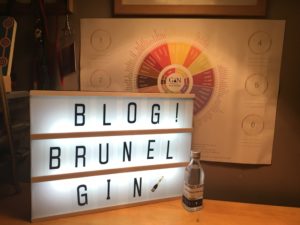 Another day, another gin. To those that finished Dry January, I salute you. To those that didn't…that's probably why we are friends. Today I am drinking 6 O'Clock's Brunel Edition gin. I should admit I stole a sample of this from one of my visits to Gin Foundry…but I did ask for permission first! I've tried their London Dry before (which you can read here) and this edition is distilled with even more juniper and six new botanicals – plus has had a limited bottling run.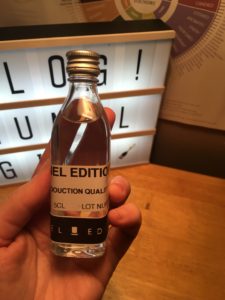 From the bottle the juniper and citrus are obvious, plus something slightly peppery and fragrant at the back – almost like a few curry leaves have been thrown in. In the glass, the coriander comes out along with something slightly herbal – a touch of rosemary perhaps? I only have a 50ml sample so I can't try it with water, but a sip of it neat and it's fairly thick and fiery on the tongue. It leaves quite a strong burn at the back of the throat which isn't the most pleasant, but then again I rarely drink neat gin. Mixed with some Fever Tree tonic, the juniper is the most prominent flavour, followed by coriander and a hint of pink peppercorn that leaves a slightly pungent kick to the back of the throat. It starts with a perfumed, honey like quality which leaves a floral taste that slowly fades. It has quite a long finish, although fairly simple. The flavour doesn't change, and there is a small amount of bitterness at the very back of the throat. I like it. Would I want it to be my forever gin? No. But to start my weekend of no work and all the partying before heading to Bristol, I'm a big fan of this.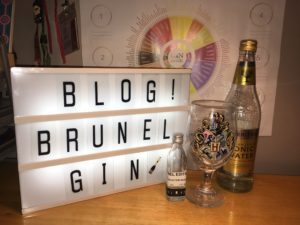 You can buy a bottle of the 50% gin on Bramley & Gage's website for £43 (at time of writing) which is supplied in a presentation box and donates £1 from every sale to the SS Great Britain Trust. You can find 6 O'Clock on Facebook, Twitter and Instagram.
Have you tried Brunel edition gin? Let me know your thoughts on Twitter and Instagram.