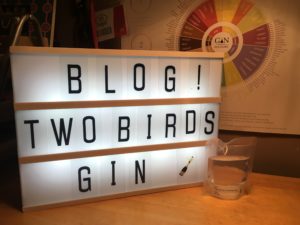 Two Birds has been one of my favourites since I was given a bottle of their London Dry gin a few years ago (and one of my first blogs) and their Old Tom gin is a delight. Today I'm trying their Cocktail Gin (as donated by Leahtheminx – thanks!). The cocktail gin is a specially distilled version of their London Dry which has ramped up the juniper but kept the 40% ABV. They say there isn't a gin based cocktail that this doesn't work in, but they recommend mixing with with apple juice, elderflower syrup and ice.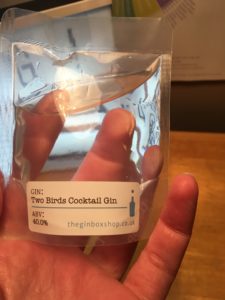 Leah originally got this from the Gin Box shop hence why today's sample is in a little pouch. After snipping open a corner, it certainly smells of juniper. In the glass, the juniper smacks you in the face, along with nose of coriander and a hint of citrus. As my sample is 50ml, I can't dilute it with water so a sip of it completely neat is delicious. It's full of juniper and flavour, but by keeping it at 40% you're saved from the alcohol burn. Today we're mixing the gin with Fentimans indian tonic. I was planning on doing the cocktail as above, but it's nearly 10pm and I'm now not around a lot due to commuting so I don't have apple juice. But I do have tonic. So. Moving on. As a gin and tonic, it's really rather lovely. It is a classic, juniper led gin. I love juniper. I love the dryness it leaves in your mouth. I love the smell. Why they pigeon-hole this into being for cocktails I don't know, because this is made for tonic water. It's full of flavour, but not complicated or gimmicky. This could be a new everyday gin for Jenny.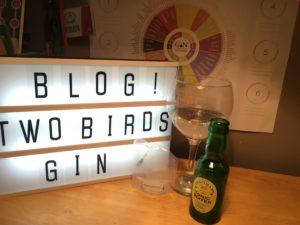 You can buy a bottle of the gin from Master of Malt for £29.57 (at time of writing). Worth. Every. Penny. You can find Two Birds on Facebook, Twitter and Instagram.
What do you think of Two Birds? Let me know on Twitter and Instagram.