Note: The Manly Spirits team sent me a bottle to try, but as always I'll let you know what I think.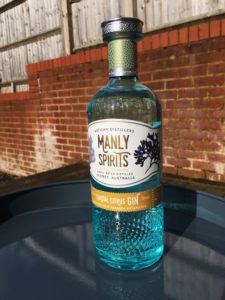 New South Wales is probably most famous for being the state that Sydney lies in on the south east coast of Australia. The Australian gin scene is growing rapidly (so much so that Junipalooza has expanded out there), and Manly Spirits started life in Tasmania in late 2015. Founders David and Vanessa discussed the possibility of opening a distillery and dedicated their time to researching successful distilleries around the world before commencing training with a distillery closer to home. They launched their own distillery in April and utilise the biodiversity that Australia has to offer. Their spirits are hand crafted – they don't rely on a machine to work out when the head/heart/tail start and end, instead relying on the noses of their team. They forage for their marine botanicals with the help of renowned forager and chef Elijah Holland to ensure that everything is sustainably sourced. Their range now features two vodkas, a whisky currently sat ageing in barrels, a limoncello, a coffee liqueur and three gins. The gin we are trying today is the Coastal Citrus gin that features botanicals such as lemon aspen, sea parsley, meyer lemon, lemon myrtle and fresh coriander leaf. If the name alone didn't connote that this was citrus led, then the botanical list certainly does. So, how does it taste?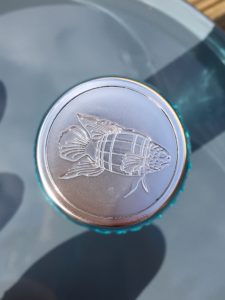 Opening my bottle which opens with a really satisfying POP! and the room is instantly filled with a scent of juniper and herbs. In the glass, you get a whiff of ethanol but that calms down and develops to become rather verdant. With a touch of water, it turns slightly oily in texture but remains crystal clear. On the tongue, I would say it is more herbal than citric. It reminds me of when you rub fresh herbs between your fingertips and sniff it. It's so fresh it verges on mentholic, with a little tingle on the tip of the tongue.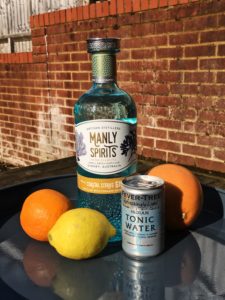 Mixing it with some Fever Tree light, this is quite different. The menthol is still there when you breathe out through your nose, but it is much calmer and softer. I have to say, I'm not overwhelmed by the citrus flavours but it is very easy to drink. Adding a slice of lemon and this balances the flavours, and I think I prefer it with the lemon.
A 70cl bottle of the 43% gin is available from Gin Kiosk for £42.50 (at time of writing). I appreciate some of this cost is due to the importing from Australia malarky, and I like the gin, but is it over £40 good? You can find Manly Spirits on Facebook, Twitter and Instagram.
Have you tried Manly Spirits? Let me know your thoughts on Twitter and Instagram.