Note: The team at Whitby gin kindly sent me a sample to try, but I will always let you know what I think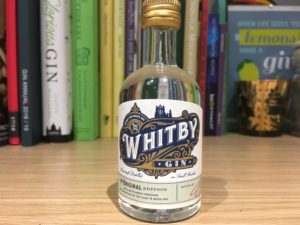 What is Whitby Gin?
When I think of Whitby, I always think of Dracula, but it turns out the seaside town in North Yorkshire has more going for it than the place the Count landed in England. When Jess and Luke went on a camping trip to the Outer Hebrides in 2017, they were inspired by the amount of distilleries the islands housed, and Jess wondered why her hometown didn't have one. Luckily, Jess has a background in business planning,  and Luke one in food manufacturing, so they had a bit of a head start on the process. They ordered a still before they even got home and decided on three key botanicals: heather (sustainably sourced from the North York Moors), sugar kelp (from Robin Hood Bay) and honey (bought raw from their local bee keeper). 45 trials later and they had found the perfect combination of botanicals to complement these, including juniper, coriander seed, citrus peels and liquorice root and so Whitby Gin was born. These are added to their copper column stills (Stanley, Stockwell and Scripps, obviously) with their grain spirit and distilled once before hand bottling and labelling their products. Since their launch, they have won a host of awards including winning the Best London Dry Gin (UK) at the 2019 World Gin Awards.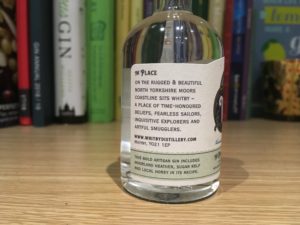 How does Whitby gin taste?
Opening my bottle and it does smell strangely like the sea, slightly salty and fresh. On the nose from the glass it has a flowery edge to it but also a deep, savoury green note (don't worry, I know you can't smell 'green'). Adding a touch of water and the heather is more prevalent, and this follows through on the tongue. There's something mentholic lurking in there that brightens up the mouthfeel, but there's also something faintly rooty and spiced. The honey adds a thickness to it and enhances the feeling that you're surrounded by a field full of flowers. After a few sips and settling back to have a think, very slowly a gradual hint of pepper creeps up on you. It doesn't stick around for long or overpower anything, but adds a nice touch at the end.
Served with their recommended Mediterranean Fever Tree tonic and the herbal notes shine through along with an after thought of heather. It's not soapy or heady, it just brings a sweetness alongside the sugar kelp and an aromatic quality that fills your mouth. Garnishing with the suggested pink grapefruit and rosemary really enhances this – the flavour profile doesn't change massively, it just rounds out some of the harsher edges and brings a sharp citrus to balance the aromatics.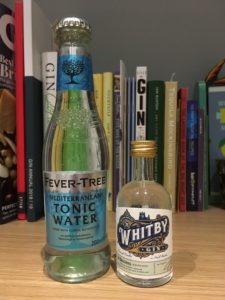 Where can you find Whitby gin?
You can get a 70cl bottle of the 42% gin from their website for £36 (at time of writing). I think this is pretty good value, it's has a lot of flavour without seeming gimmicky or fake. You can find them on Facebook, Twitter and Instagram.
Have you tried Whitby gin? Let me know your thoughts on Twitter and Instagram.