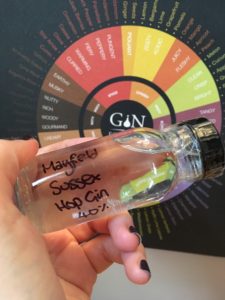 Mayfield Gin is the brain child of James Rachham – who also founded the artisanal spirits company Emporia Brands. Growing their hops in just one acre of a 30 acre farm in Salehurst (for anyone else whose geography is a bit iffy, go north from Hastings but not as far as Tunbridge Wells) which gives a citrus edge to the hoppy gin. The Sussex Hops are distilled with juniper, orange and lemon peel, angelica root, coriander seed, liquorice and orris root. I have high hopes for this – nothing gimmicky or random has been thrown in.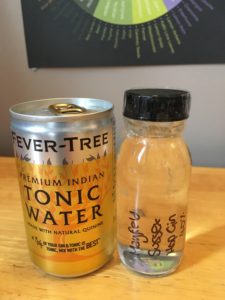 I got my hands on a sample of this because I have a lovely gin friend called Cherry who also drinks a lot of gin (check out her blog here) and she was kind enough to send me a little bottle. In the bottle it smells quite perfumed and juniper focused, which mellows out slightly and a bigger hit of alcohol comes forward. A sip of it straight reveals it to be quite punchy and almost quite peppery. It lingers on the tongue and lights up your mouth.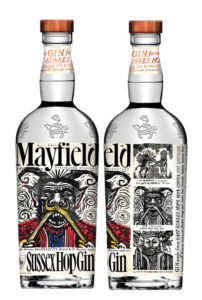 Mixed with a can of Fever Tree, the flavours develop and become deeper. It's not heavy but you can feel it in your mouth and your nose. There's a hint of citrus at the back of the throat, you know when you drink beer which has a hint of lemon in it? That's kind of how this tastes. But not as bloating. It's light and zesty but with a dryness at the back of the throat. I'm quite a fan of this – plus I'm a sucker for anything local to me!
A 70cl bottle of their 40% gin is available on Master of Malt for £32.95 (at time of writing) which I think is a pretty good price and you can find them on Facebook, Twitter and Instagram.
Have you tried Mayfield gin? Let me know your thoughts on Twitter and Instagram.