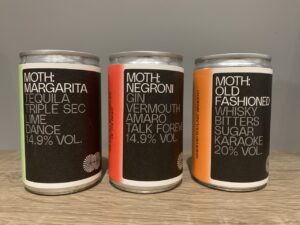 I think we can all agree the RTD market has exploded in the last few years. As someone that loves a tin of gin on the train after work, I've enjoyed seeing the range available grow. What has been missing though, has been *decent* cocktails. Sure, whacking some gin and cheap tonic in a can for £2 a pop is fine, but sometimes it's been one of those days you want something over 4% ABV. Enter MOTH Drinks. MOTH (aka Mix of Total Happiness) was created by cocktail fiends Rob Wallis and Samuel Hunt. Their aim was to make bar quality, canned cocktails and they have launched with four variations: a margarita, a negroni, an old fashioned, and an espresso martini. Available from Waitrose, I grabbed the first three of these to try – no coffee or caffeine for me – and see how they taste.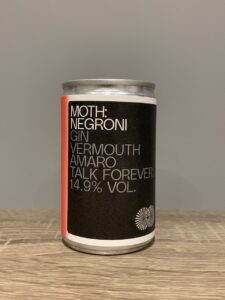 Negroni – 14.9% ABV
Starting with the negroni, as this is the one that I would be most likely to buy, and I am pleasantly surprised to see they have paired Tarquin's Sea Dog navy strength gin with Asterley Bros. vermouth and amaro. This is definitely a combination you'd expect to find in a bar – especially the use of the navy strength gin. The description on the can is "enigmatic and floral. Punchy and bitter". I can get on board with punchy and bitter, but do I want a floral negroni? Served over ice, this has the feeling of a watered down negroni – and no, the ice hasn't melted, it's freshly poured. It has a bitterness to it, but it's also very fruity. It's not personally to my taste but, let's face it, if you're drinking a cocktail from a tin then you can't have too high standards and this would do the trick after a rough day on the train home. Do I agree with the phrase "punchy and bitter"? Sadly, no.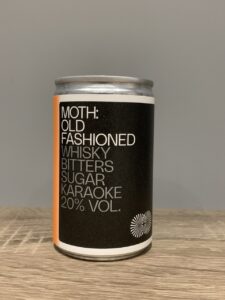 Old Fashioned – 20% ABV
Coming in at the highest ABV of the range is the old fashioned, although this can is 100ml, not 125ml. This combines whisky from The English Whisky Co. with Bob's bitters and a touch of sugar. They say this is "rich, romantic, aromatic" and should be served straight over ice. Let's start by saying I'm not a whisky drinker – so if I don't like it then it isn't necessarily a reflection of the cocktail and perhaps just me hating whisky! It already smells like a bad idea, aka what I always think whisky smells like. It's not as harsh to taste as I expected. It's full of warm caramel notes with a surprising sweetness. It's still not my thing, I admit I've added some ice cubes but it's not melted in the last few minutes but somehow tastes quite watered down. Interesting considering it is the strongest of the range.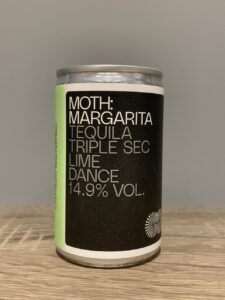 Margarita – 14.9% ABV
After some dodgy experiences with cheap tequila at university, I've since learnt to love a margarita (especially during lockdown 2.0). Their base is Enemigo tequila which is made from 100% Blue Weber Agave grown for at least 7 years, and this is blended with triple sec, lime and salt. The label says "fresh, sharp and confident" which is exactly how I like my margaritas – plenty of lime. And boy does this live up to the tagline. It has plenty of tequila and even more lime. This tastes like a freshly made margarita (it's been kept in the fridge for the last day or so). If you can't be bothered to buy all the ingredients, then this is a good way to get your tequila hit.
Let's quickly talk about the cans. Priced at £3.99 for 125ml is quite a lot (for reference, a 250ml can of Gordon's and tonic is £1.90). They are available in Waitrose – although when I picked mine up they were on a 4 for 3 offer which made it feel more acceptable (my fourth was an extra negroni). I'm not convinced I would buy these again, but if I did then it would 100% be the margarita. That's the only one that tasted as good as the ones I make at home. You can find MOTH Drinks on Instagram.
Have you tried any of the MOTH Drinks range? Let me know your thoughts on Twitter and Instagram.