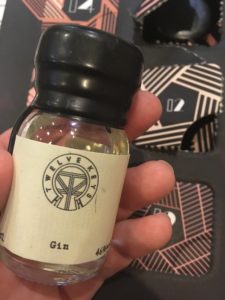 Happy 12 December! Fittingly, today's gin is Twelve Keys. Which is fantastic. How do I know this? Well, I've already tried it after I met them at Junipalooza and you can read what I thought over here.
You can buy a 70cl bottle of 46% Twelve Keys gin from Gin Kiosk for £39.90 (at time of writing). You can find Twelve Keys on Facebook, Twitter and Instagram.
Have you tried Twelve Keys gin? Let me know your thoughts on Twitter and Instagram. Don't forget to keep up with all things Ginvent here.