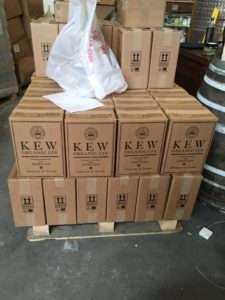 At Imbibe Live I visited the London Distillery Company stand and they invited me to visit them. I had a day off work so thought why not? I met Toby on arrival in one of the many arches less than a mile from London Bridge station and discovered that he's my kind of man – in that I walk in and he instantly offered me gin. So I started drinking and he started telling me about their gins. When founder Darren Rook had a slightly drunken discussion with former microbrewery owner Nick Taylor, they decided to make a whisky in London. Then, because whisky needs three years to age in barrels, whilst they were waiting for that to mature they thought, hey, let's make some gin! And so Dodds was born.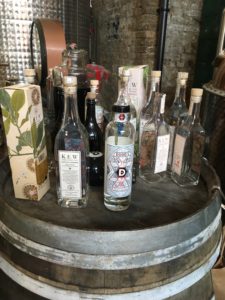 Ralph Dodd was a man of many ideas back in the 1800s – one of which was trying to open a distillery. Then he decided to sell shares in it to the public as an act of old school crowdfunding. However, the government didn't like this and gave him a big fine which meant he had to give it back. When Darren found out about this, he was inspired and named their inaugural gin after him and incorporated the London Distillery Company.  Distilled in copper still Christina (named after the founders wife) they hand make, bottle and label all of their gins.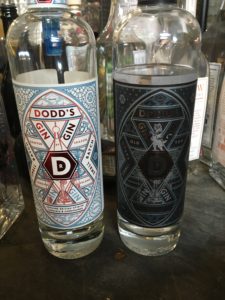 Dodds itself is one of the only gins to not use coriander, but the magical combination of the botanicals they do use (all of which are organically grown btw) including fresh honey from London city bees give a hit of pepper and warming curry spices on the tongue. It's bold but it works. There's a good balance of flavours which don't leave you reeling from the hit of spice at the front.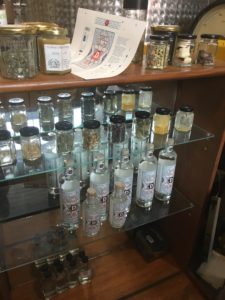 Toby then gave me a sample of their Old Tom gin. Using (more or less) the same recipe as the original, they take out the honey but add liquorice for a lower sugar content but a higher perceived sweetness. This. Is. WONDERFUL. It retains some of the fieryness of the original gin, but is softer and sweeter. I was offered some tonic but ended up drinking it straight as it was so easy and smooth. It was recommended to drink as a martini, and I had to fess up that I'm not a massive martini fan – but luckily wasn't judged too much for that!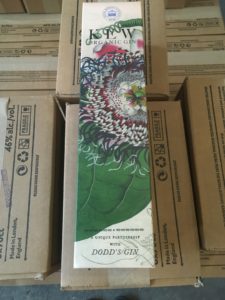 The best gin they produce for a G&T (in Toby's opinion) is the Kew Gin Explorer Strength. After trying it, I have to agree. Made in collaboration with Kew Gardens and raiding their botanicals, they made Kew Gin (bottled at 46%) and the 57.3% Explorer Strength, made as homage to those that travelled the world and collected the exotic species that now fill Kew. This gin features coriander as a botanical, and despite it's strength is one of the easiest to drink gins I've ever encountered. It's 57.3% and I didn't add any tonic. It won't make you do gin face. It doesn't burn. It's just really simple and easy. Plus, not only is the gin organic, but the labels are printed on recycled (and recyclable) paper with biodegradable ink and glue. Essentially, drinking this gin is good for the environment.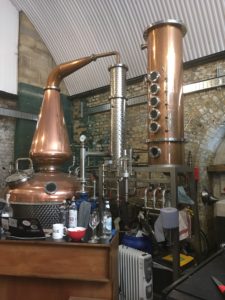 So what's next for London Distillery Company? Lined up for release next is Rumour rum which I was allowed a sniff of and man it smells good. Full of banana and guava, it's really fruity and fresh. Nothing like a rum I've ever smelt before. The whisky still Matilda is in the process of being set up and is a massive beast, but first they need to empty out the distillery and relay the floor before they can fire her up.
There is a new premises in Battersea opening soon by the power station which will focus on the gin, and the distillery in Bermondsey will focus on rum, whisky and r&d.
You can visit them on Saturdays for a tour and they do tasting events. Once their new Battersea home is open you'll be able to do tours and tastings and visit their bars on site. It's all very exciting things ahead for them!
They're all over social media:
London Distillery Company – Twitter, Instagram and Facebook
Dodds Gin – Twitter, Instagram and Facebook
Kew Gin – Twitter and Instagram
Have you tried their gins? Let me know what you think on Twitter and Instagram.