Note: I contacted Archangel and they kindly sent me a sample to try, as always I'm still going to be honest about the taste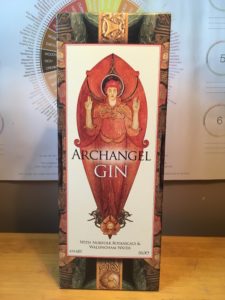 Archangel gin hails from Norfolk and has just celebrated its first birthday, being first batched up on 2 February 2017. They distil their gin on a working farm just a hundred yards from St. Peter's church which dates back to the 14th century. The farm has been in the Archangel family for the last 60 years and they are Norfolk born and bred and believing in small scale productions using local labour and locally sourced ingredients. The juniper and sea buckthorn are grown on site and are with blended 11 other botanicals including verbena and orange peel.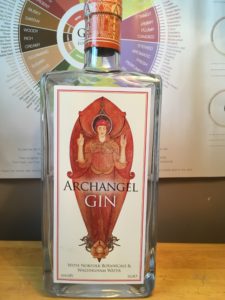 Opening the bottle, there is a massive wave of vanilla and a hint of something smoky behind it. Once in the glass, the ethanol hits you in the face at first sniff, but fades and leaves just a hint behind. Mixed with a splash of water and it is surprisingly spicy, the grains of paradise bringing a splash of pepper on the tip of the tongue. The majority of the flavour fades, but leaves a gingery heat dancing across the tongue.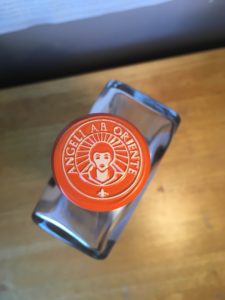 Mixed with some Fever Tree tonic and it tastes very similar to how it does with water, the initial flavour is a soft, creamy vanilla which quickly fades to be replaced by a peppery warmth. It's quite simple as gins go. Whilst the two main flavours contrast each other, there's not much else there. I'm not sure how I feel about it really, I enjoy the flavour but it's not the most exciting gin I've ever tried. Perhaps mixing it with a ginger beer would liven up the spice and make it feel slightly less flat.
You can buy a 70cl bottle of their 45% gin for £35.95 on their website (at time of writing). You can contact Archangel on Facebook, Twitter and Instagram.
Have you tried Archangel gin? Let me know your thoughts on Twitter and Instagram.