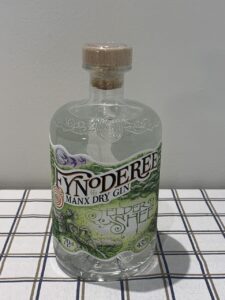 It's summer! The sun is officially out (at time of writing) and it's time for June's Craft Gin Club box. This month we get a special edition gin from Fynoderee (pronounced Fi-nod-er-ee) distillery on the Isle of Man. Based on the island, the name comes from the folklore of Kitty Kerruish. Long story short: Kitty fell in love with Udereek, a fairy (big no no), and to punish them they poisoned Kitty and turned Udereek into a satyr. Half-man and half-goat, he was renamed Fynoderee – Manx for "hairy one".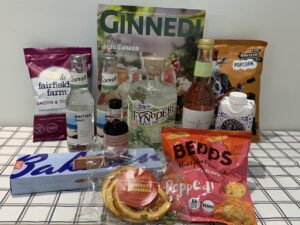 Founders Tiffany and Paul Kerruish live outside Glen Auldyn, which is where The Manx Wildlife Trust are reintroducing juniper plants to the island. Recognising the name, Tiffany rediscovered this tale and the shared surnames piqued their interest. They hope to one day use Manx grown juniper for their gin, and for this edition harvest local elderflowers – after first paying their respects to the fairies that live in their roots. They distil this alongside coriander seed, pink grapefruit peel, lemon peel, rosemary, orris root and thyme. Paul himself said that they knew they had the recipe nailed when they first smelt their distillate coming off the still. He describes it as a "conversation starter" so I'm intrigued to give it a taste.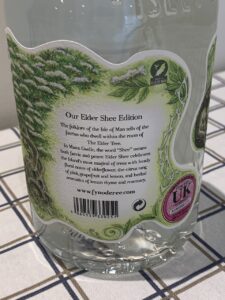 Opening my bottle and the sweet elderflower combined with a touch of savoury herbs wafts out straight away. It's very aromatic and perfumed. Opened up in the glass you do get a hint of ethanol (it's 43% ABV), but going in for a second sniff lets you ignore that and I can pick up a crisp green apple scent (I'm aware there's no apple in it). A touch of water shows just how packed with essential oils it is, it looks thick in the glass – although it stays crystal clear. The herbs become more pronounced on the nose, and this carries through to the taste. You pick up the acidity of the grapefruit on the front of your tongue before it transitions to the rich rosemary.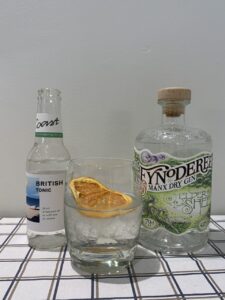 Trying it as their recommended G&T (well, using 100ml tonic instead of 200ml, and only using the dried grapefruit) and it is very refreshing. I sipped the Coast tonic on it's own and you can definitely notice the difference in sweetness to other tonics. I recently tried a negroni with a pinch of salt and it really elevates the flavours, and happily this does the same. It calms down the herbal notes so it's a less obvious change from citrus to herbal and just becomes one summery drink. This is definitely one to be enjoyed in the sunshine with friends (we are allowed to do that now after all!).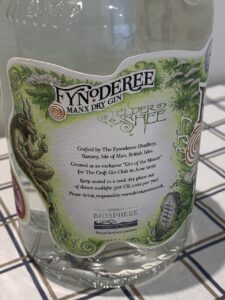 Elder Shee gin isn't yet available to buy, but the entire Fynoderee seasonal gin range is available from their website for £36 (at the time of writing). You can find Fynoderee gin on Facebook, Twitter and Instagram.
You can join Craft Gin Club here and get £20 off your first box. Make sure you give them a follow on Facebook, Twitter and Instagram.
Have you tried any of the Fynoderee gin range? Let me know your thoughts on Twitter and Instagram.