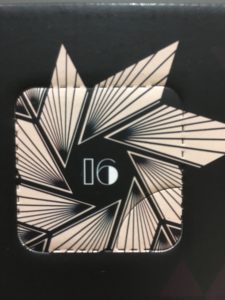 I'm starting this with a bold statement: today's gin will either be disgusting, or delicious. I don't think there's going to be an in between. Why? Today we try Faith & Sons mango gin. I like mango. I like gin. But I am not sure if I want the two together. Faith & Sons puree their organic mangoes which are then added to their (also organic) spirit, meaning they use no artificial flavours or colours. Regardless of the flavour, I am massively in love with the Manchester based distillery's labels and square bottles. So, do we love it or loathe it?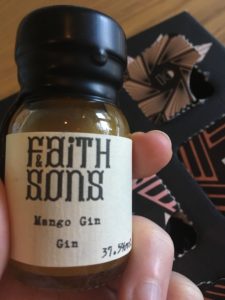 The first thing you notice is the bright yellowy orange colour, it's almost like there is fresh mangoes in it. Even with it on the table you get hit by the juicy fresh mango, but on closer inspection there's a hint of something slightly smoky behind it – like someone a few tables over having a cigarette. Pouring it into the glass and it's more of a smoothie texture than a liquid, and there's still something lurking in the background that smells a bit off.
Sipping it neat is a very odd experience. I feel like I had a shot of mango puree with tequila, like you're in a trashy resort bar. It's very thick on the tongue, and has a surprising burn to it considering it is just 37.5% ABV. Moving swiftly onto adding some Fentimans premium Indian tonic, which makes it a more bearable texture and allows some juniper to come through. However, I still don't like this. It feels like an alcopop
You can buy a bottle of the 37.5% mango gin from Gin Kiosk for £35.50 (at time of writing). Nope. Not for me. Unless you spend a lot of money on your teenagers drinking. You can find Faith & Sons on Facebook, Twitter and Instagram.
Have you tried Faith & Sons? Let me know your thoughts on Twitter and Instagram, and keep up with all things Ginvent here.