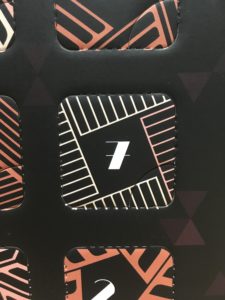 We've made it to the end of week one of Ginvent! Let's celebrate with a gin shall we? Luckily this is ginvent so today we can try Persie's Labrador Gin. I've tried their Herby & Aromatic gin (not a massive fan) and their Old Tom (too creamy, not sweet enough), so let's see if today's offering can pick things up for them. They called it the labrador gin as they liken the flavour to the breed – the gin is traditional, mellow and warming. They even go so far as to say it is playful upfront, which I can get on board with. They fill it with juniper and cardamom and coriander – basically all the good stuff. It seems like they have put aside their more experimental ideas for a moment and gone down the more traditional route. Plus, they donate money from the sales of this gin to the Perthshire Abandoned Dogs Society, so that's nice.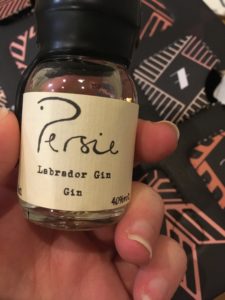 Opening my bottle and my first reaction is "ooooh". Out loud. Alone in my kitchen. I would agree that it smells pretty traditional and mellow, the juniper is there along with a rich, creaminess. In the glass, it has that vanilla, almondy kinda smell. If anything, it gets more mellow as it breathes. It's harsher on the tongue than I anticipated, and boy does that stick around. You know when you get a really strong mouthwash and the menthol is so strong it burns a bit? There's a touch of that about it, mixed with some fiery ginger.
Adding some Fentimans premium Indian tonic and this becomes much nicer. It's pretty soft at the beginning, then slowly the flavour develops to a slightly perfumed taste. Very gentle on the tongue, but quite crisp and bright overall. Of the three Persie gins that I have tried so far, this is my favourite. There's something sharp at the end, the juniper leaves your mouth dry and it's clean and easy to drink with just a tad of lavender hanging around.
You can get your hands on a 50cl bottle for £27.50 from Gin Kiosk (at time of writing). You can find Persie on Facebook, Twitter and Instagram.
Have you tried any of the Persie range? Let me know what you think on Twitter and Instagram, and don't forget to catch up on the last six days of Ginvent here.