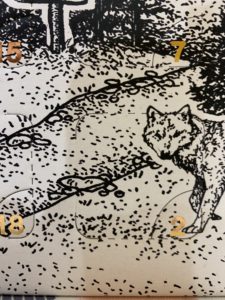 Day two of Ginvent brings me something I'm rather excited for. Last year we tried Dartmouth gin for the first time, and I am a big fan. Today, we are trying their navy strength version. Their original gin mixes juniper with floral and spiced notes, and the navy strength version uses a new recipe as well as the new ABV of 57%. The Naval link is deeply ingrained in the brand, their families having centuries of maritime history and this gin takes that inspiration a step further. They amp up the juniper and bring lime in at the front – presumably to fight off the scurvy – alongside loads of spice power from grains of paradise, star anise, cardamom and cubeb.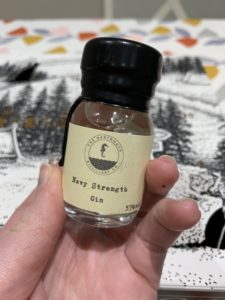 Opening my bottle and you get the juniper up front, along with a herbal quality which might be coming from the Scots Pine. Like yesterday's gin, in the glass you don't get a whack of ethanol so wouldn't guess from the smell that it is 57%. Smells very smooth and enticing. As you leave it in the glass, the aromas develop and allow the citrus fruit to come to the fore and the juniper calms down a bit. Taking a sip neat and you do get that creamy texture up first before it explodes in your mouth, lots of peppery heat from the grains of paradise and suddenly the navy strength kicks in and numbs your tongue. After the shock of the booze, a second sip brings a beautiful oily texture that coats your whole mouth and allows the flavours to hang around for ages. There is so much spice packed in here, it has such a rich flavour.
Adding some Fever Tree light and the spice tones down; you get a big hit of the lime at the back of your throat which helps to balance out the flavours. It's bought into balance, but by no means is it flattened, the tonic lifts all the flavours instead of dampening them down. This is a gin that will last, the depth of flavour means you don't gulp it down, you want to savour the richness of it. But also it's damn good so you'll probably power through the bottle.
You can get a bottle of the Navy strength gin from their website for £45 (at time of writing). It's safe to say keep an eye on their website though. You can find Dartmouth gin on Facebook, Twitter and Instagram.
Have you tried Dartmouth gin? Let me know your thoughts on Twitter and Instagram. Keep up with all Ginvent fun times here.