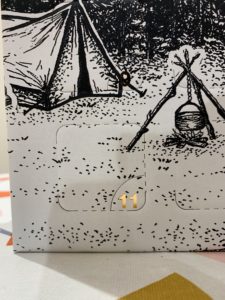 Note: This post contains affiliate links marked as [Ad], if you click on this and buy a bottle of gin then I will receive a small commission.
Day 11 of Ginvent brings us Fishers gin, which we tried back in 2016 (my first Ginvent). Read what I thought here.
A 70cl bottle of the 44% gin is £39.45 over on Spirits Kiosk [Ad] (at time of writing). You can find Fishers Gin on Twitter, Facebook and Instagram.
Catch up on Ginvent here, and let me know what you think on Twitter and Instagram.