Note: This post contains affiliate links marked as [Ad], if you click on this and buy a bottle of gin then I will receive a small commission.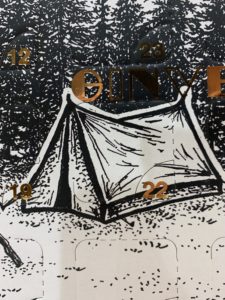 Ginvent 2019 has been full of new gins, and today we have our third Indian gin. Named after The Golden City in Rajasthan, Jaisalmer gin comes from one of the largest distillers in the country – Radico Khaitan distils over 13 million litres a month. This gin is influenced by the history of Maharajas, vibrant colours and stories of princes. They use native Indian botanicals including lemongrass, vetiver (a fragrant grass), orange and lemon peel, and darjeeling green tea alongside less native caraway seeds, cubeb pepper and Tuscan juniper added to their triple distilled grain spirit, all added into a traditional copper pot still. They say these flavours work together "like an oasis in the desert", so – how does it taste?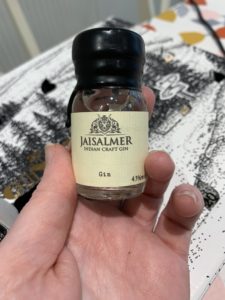 For one of the last times for 2019, in the bottle and you definitely get the juniper coming through along with some very festive scents. I'm guessing the darjeeling tea helps bring a savoury edge along side that juicy citrus peel. In the glass, you get wafts of dry hay and creamy vanilla. Sipping it neat brings that creaminess through to the mouthfeel, and the spice comes shining through alongside hints of menthol from the caraway seeds. A dribble of water really intensifies the flavours – the lemongrass brings a lot of flavour.
I think the caraway seed might make a bad negroni so I'm going just for a G&T to tonight. The toothpaste feeling is certainly one element, but now the citrus peels are shining bright with little drops of pepper to ground it. It all blends together rather nicely, although I'm not sure this is one I would repeat in an evening. One is very refreshing, and whilst I've never been to India, after holidays to South East Asia, sometimes you need a bright drink to restore you after a long sticky day. I think this gin might make more sense in a much higher humidity and temperature – this is a case of gins being designed for certain markets.
You can get a 70cl bottle of the 43% gin from Spirits Kiosk [Ad] for £49.45 (at time of writing). You can find Jaisalmer gin on Facebook and Instagram.
Have you tried Jaisalmer gin? Let me know your thoughts over on Twitter and Instagram. We have just two days left of Ginvent, so keep up with the final gins here.