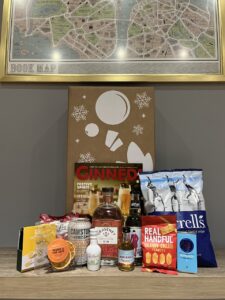 Before you even start, yes this is late. This is a look at December's
Craft Gin Club
offering. But with #GinPalsGinvent and trying to not open new bottles of gin until some nearly empty ones had been cleared, I'm only just getting round to this. ANYWAY. This is
Graveney gin
's Festive Fayre gin from Tooting in South London.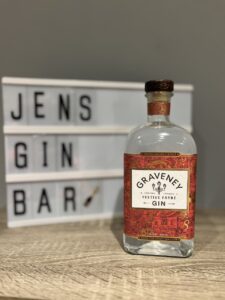 Started in 2015 at founder Victoria Christie's kitchen table, Graveney gin soon rose in popularity. In 2020, Victoria felt it was time to move on and put her trust in Raj Patel, a former pharmacist, and Mark Stripple, a form music producer. Whilst not the obvious choice for the new owners of a gin, they find layering botanicals akin to layering musical elements.
For December's special edition, they wanted to create a gin that was inspired by their favourite Christmas things from the city, and settled on a recipe that includes clementine, cranberry, orange, cinnamon, cloves and nutmeg – so I'm expecting something festive indeed.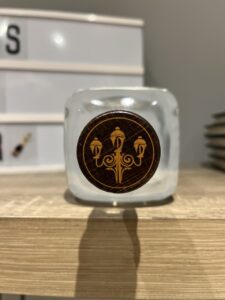 Sipping it neat and you can pick up hints of sharp cranberry and soft spice. A splash of water really opens it up for all that vibrant citrus to come through on the nose. To taste, the orange is noticeable but – as someone that doesn't like orange – it's really well balanced by the warmth of the cinnamon. It does feel festive whilst managing to not feel gimmicky. It has a long finish that leaves those aromatic spices lingering around your mouth.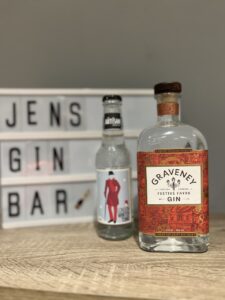 Their recommended serve is with the limited edition London Winter tonic from Artisan Drinks which highlights and emphasises the spiced tones. This calms down with a splash more tonic (more like 1:2 rather than 1:1). I think if you're really into your Christmas drinks then it's for you, but I prefer my flavours more subtle so extra tonic works for me. I think this will work well in a negroni (usually what I do with Christmas gins). It's not too cloying, and the orange gets pushed slightly to the back.
You can get a bottle of the Festive Fayre gin exclusively from the Craft Gin Club members shop for £40 (at time of writing). You can find Graveney gin on Facebook, Twitter and Instagram.
Are you quicker at opening your box than I was? Let me know your thoughts on this festive offering on Twitter and Instagram.