Note: I got in touch with the Henstone gin team and they kindly sent me a sample to try, as always, I'll let you know if I don't like it.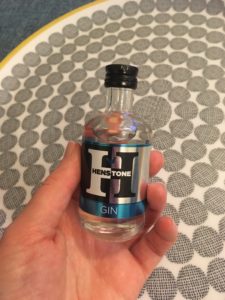 Henstone gin comes from Oswestry in Shropshire, just on the Welsh border. Their licence application was granted just before Christmas 2016 and they got cracking on their distillery – including a trip to Germany in January 2017 to find their perfect still. Flash forward a year and their first whisky was in barrels, but their gin didn't come along until February 2018. The resulting product is packed with flavour from juniper, citrus peel, coriander, cardamom and angels wreath. They talk openly about how their product louches when a cold mixer is added, this is due to the essential oils from the botanicals distilling with the base spirit which then emulsify with cold water. They recommend serving their gin with Indian tonic, juniper and a wedge of orange (which won't be happening in this house), so let's see how it tastes.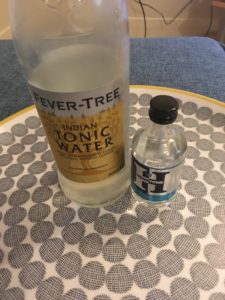 Opening my little bottle and the freshness is obvious with a nose full of juniper and coriander. In the glass, a light floral note rounds out the earthier juniper. As I only have 50ml to play with, I'm not diluting this down with water so a sip of it actually neat brings forward a menthol mouthfeel which tickles your tongue but happily the juniper is still prominent. Adding a touch of Fever Tree Indian tonic water and it is a delight to drink. The obvious flavours that hit the tongue are deep and warming, the cardamom releasing a depth of flavour. On top of that – literally hitting the edges of your mouth – is a lighter note to balance it. Despite all of this, it is undeniably gin. The juniper is the magic thread that weaves the opposing flavours together. Lengthening this further with a splash more tonic and the warmth fades to allow the juniper to shine through.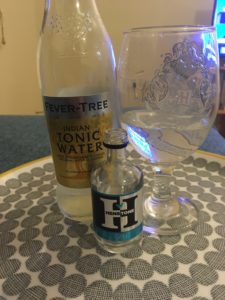 You can buy Henstone gin from Distillers Direct for £33.99 (at time of writing). Worth it? 100%. You can follow them on Facebook, Twitter and Instagram.
Have you tried Henstone gin? Let me know your thoughts on Twitter and Instagram.