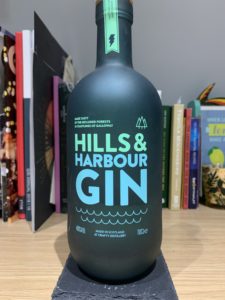 As you might have seen from previous posts, I am a big fan of Scotland and last year supported International Scottish Gin Day in August. One of the new(ish) gins coming from Scotland is Hills & Harbour gin. Hailing from Galloway (down by the border, the area is home to Gretna Green), they have a simple premise – make a gin for everyone, not just the gin snobs. This promise means they won't charge you a month's salary to buy a bottle (although at £40 it is definitely not the cheapest), and they won't use poncy jargon or trendy botanicals. Using local grains, they make their own wheat base spirit as they believe this is key to the best flavour. They use 11 botanicals including Noble Fir needles (the Hills) and Bladderwrack seaweed (the Harbour) from the local area, they say the gin is juniper forward with hints of tropical fruit, citrus and "a subtle scent of the shore". So, how does it taste?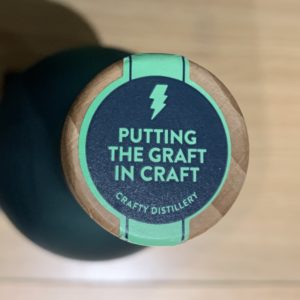 Opening up my bottle and there's something familiar and comforting in the smell – like salted lemons. In the glass, you can pick up more juniper, but that sea air feeling really comes through. Adding a splash of water allows the citrus to shine, and on the tongue you get hints of menthol and aniseed which was unexpected. On a second visit, you can taste hints of pepper, but the main feeling is savoury, salted, citrus fruits. It's an odd mix, but I'm enjoying it. I can already feel a martini brewing…
Going in with an equal measure of light tonic and the bitterness somehow helps to balance the salinity which makes it a touch easier to drink. It is rather refreshing, but I can't pick out the piney notes that I would associate with gin. But that doesn't make it bad. There's a lot of wiggle room in the category, and it is still recognisable as gin. A balance of spice, citrus and woodland, it works. It feels like it shouldn't, but it does.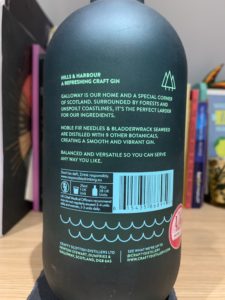 You can get a 70cl bottle of the 40% Hills & Harbour gin from Gin Kiosk for £36.50 (at time of writing). It is different to your usual gin, but if you want to change up your game and bring in a more savoury twist, this might be the one for you. You can find them on Facebook, Twitter and Instagram.
Have you tried Hills & Harbour gin? Let me know your thoughts on Twitter and Instagram.