Note: I contacted Andy from Lilliput gin before they launched and since their launch, he kindly sent me some goodies to try. As always, I'll let you know if I don't like it.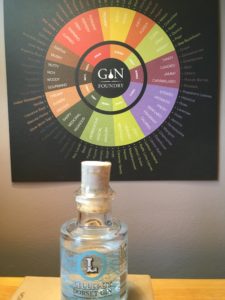 Lilliput Dorset Gin is new. Like, brand new. They started experimenting in January 2017, and by the end of April 2017 have launched their first product. I'm a big fan of their ethos and they work with an emphasis on quality, clarity and escape. They work in collaboration with local small businesses and entrepreneurs and promote their homeland of Dorset with pride. Distilled in their microdistillery using home-grown organic Rosemary, organic Basil from Egypt, organic Thyme from Spin and organic Kalamata olives from Greece, you get a sense they like the organic thing. The four botanicals are infused separately then blended together with Juniper from Bosnia (amongst a few others).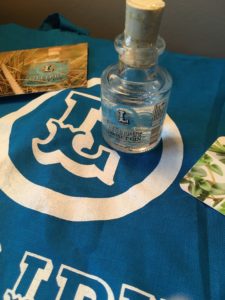 After a few attempts to break the plastic seal on my bottle, I finally pop the cork on my 40% sample (eek). It smells quite deep and herbal – unsurprisingly for a gin that features rosemary, basil and thyme. Opened up in the glass, a woody juniper smell comes to the front. As I have a 50ml sample, there's no time to waste mixing it with water. It's certainly aromatic, a smell really hits you as you lift the glass up for a sip. It's warming on the tongue and pretty smooth to drink. Considering it is 40%, it doesn't hurt to drink it neat. There's a slightly sweeter note at the side of the tongue which contrasts the heavier smell.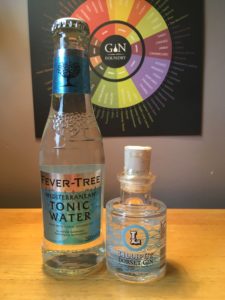 They recommend it best served with Fever Tree's Mediterranean tonic – a tonic from their range designed to highlight the herbal flavours – and as a G&T like this it is well balanced. Those that have read more than just this post will know I've tried a few herbal gins recently and I've not been the biggest fan; usually I like a big citrussy gin with lots of lemon and a dry finish, but this I enjoy. It still has a herby nose (that's a thing right?) but isn't too in your face. It's much lighter than it smells, is fresh on the front of the tongue but just leaves a herbaceous taste at the back of your mouth. It's nice and dry, leaving you wanting more. A mouthful of this is like a mouthful of good food, it feels hearty and homely.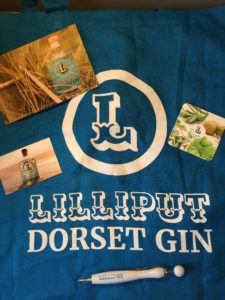 You can buy a 500ml bottle of Lilliput Dorset Gin on their website for £33 (at time of writing) along with a host of goodies. Batch one has already sold out and batch two is flying out the door so get clicking quickly! Considering they have gone from experimenting to launching so quickly, this is pretty damn good. Plus, with so many craft gins from microdistilleries costing closer to the £40 mark, it's nice to find something different for a few pounds cheaper. You can find them on Facebook, Twitter and Instagram.
Have you tried Lilliput? Let me know on Twitter and Instagram.