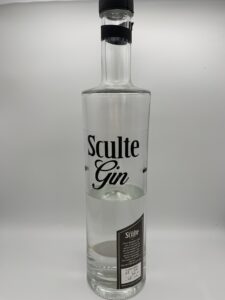 For today's blog we raid the shelves of the random bottles given to me by an old housemate, and with this head to the Netherlands with Sculte gin. Based in a former monastery near the German border, founder Gerard Velthuis set up his distillery and now makes whisky, gin and brandy capturing the spirit of the Twente region. Using barley as a base, they make their gin with juniper, herbs and onions. Now, that sounds a tad strange (and it is), but the town they are based in, Ootmarsum, is also called the Siepelstad (Onion town) which is their main tourist draw. I'm confused, hesitant and slightly curious about how this will taste – but having just learnt to make a Gibson martini, if it tastes of onions then at least I have a starting point…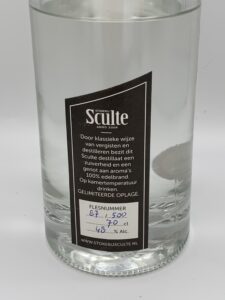 Opening the bottle and it certainly has an unusual whiff about it – I should say upfront I got this bottle about three years ago, already half empty (housemate used to run gin judging events) and I haven't opened it since. I know gin can go off, but this smell makes me think it already smelt like this. In the glass, it has a sharpness to it that is almost reminiscent of lime pickle – that strange mix of citrus and sourness and acidity. On the tongue it isn't nearly as bad as I anticipated, there's something a bit grassy and mentholic to it. Quite medicinal. It's certainly unusual.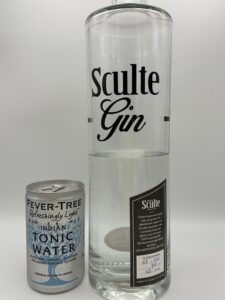 Mixed with equal amounts Fever Tree light and it starts to louche ever so slightly, but mellows out. It's definitely unusual. You get hints of fennel and (I'm guessing) coriander seeds – basically you know when you start making a yummy curry and you throw the seeds in to toast at the beginning? That. Would I guess this was distilled with onion? No. If I know it has onion in, do I think I can pick it up? Ever so slightly. I maintain it has a lime pickle-esque feeling to it of pickled lime and mustard seeds.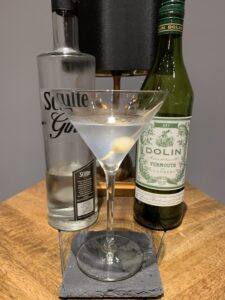 After this tasting I went off and had dinner, then made myself a Gibson using 50ml Sculte gin and 20 ml Dolin vermouth, garnished with a pickled onion. It definitely makes more sense in this context and helps amplify the pickled acidic flavours, and will probably be my go to when I make Gibsons in the future.
You can get a 70cl bottle of the 48% gin can be ordered from their website for €64.50 (at time of writing this is about £56, but it is also currently out of stock). Has to be said, I'm not going to rush out and buy this. You can find the distillery on Facebook and Instagram.
Have you tried Sculte gin? Let me know your thoughts on Twitter and Instagram.