Note: The team at Maverick Drinks sent me a bottle of this to try, but as always I will let you know what I think.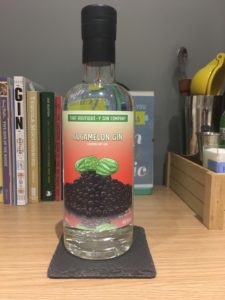 That Boutique-y Gin Company seem to have exploded recently. At first, there were a few collaborations using the unwanted spirits from distilleries. Then a few more. And a few more. Then suddenly they had a massive range including some gins they have made all by themselves. Today we are trying the Cucamelon gin. What is a cucamelon I hear you ask? Basically, it's a native plant to Mexico and Central America which looks like a mini watermelon, but tastes like a cucumber injected with some lime. Obviously. TBGC distil these whole along with other botanicals to create what they call a "fresh, citrusy drink". They say this works well as a G&T, but even better as a gimlet or a Cucumber Cooler with watermelon juice and mint leaves.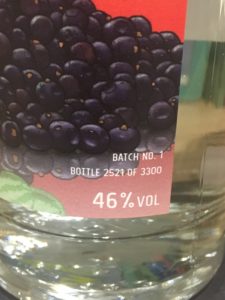 One thing I like about TBGC is how easy it is to open the bottles. The smell is a strong mix of juniper and lime, and once poured into a glass the juniper is allowed more room to breathe and overtake the lime. Diluted with a splash of water and it is surprisingly easy to drink, the 46% gin is pretty smooth. There's a sharpness at the back of the throat but it's quite refreshing on the tongue.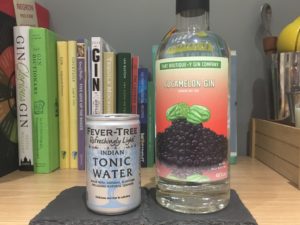 Mixed with a touch of Fever Tree light, a vanilla like sweetness rises up and on the tongue the citrus fades from bitter to tart. It's not perfectly balanced and something tastes a little off about it but I prefer it with tonic than neat. Adding another measure of tonic and the balance is better, and it certainly tastes like a strong squeeze of lime. I'm not convinced this is my favourite gin, it's slightly cloying and sugary (despite the low sugar tonic). When mixing this as a G&t they suggest adding a lime wedge, and the fresh citrus has taken the edge of this, but there's still a bitterness at the end.
You can get a 50cl bottle of the 46% Cucamelon gin from Master of Malt for £29.95 at the time of writing. Personally, I'm not rushing out to buy this. I imagine it will work better in a cocktail rather than a G&T, so I'll get experimenting and report back. You can find them on Facebook, Twitter and Instagram.
Have you tried Cucamelon gin? Let me know your thoughts on Twitter and Instagram.