Note: The team at Maverick Drinks sent me a bottle to try, but as always – I'll let you know what I think.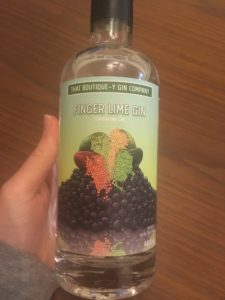 That Boutique-y Gin Company have done it again. They've found a random new fruit for us all to try. Today is is a finger lime. Finger limes come from Australia and they burst open with caviar-like balls which pop in your mouth (FYI this is not something I am a fan of, I have a strange thing about textures) to release a zesty burst of citrus. There's some debate around whether a finger lime is actually a citrus fruit – currently it is classed as a "microcitrus" although apparently on a molecular level it is nothing like citrus fruits at all. But anyway. Enough nerdy chat. Let's drink some gin.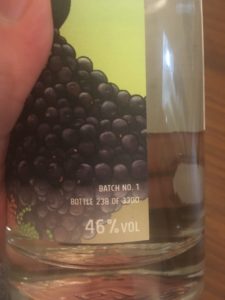 Opening my bottle, and it doesn't really smell of much to be honest. In the glass, it has literally no scent. A touch of lime, but not much else. Opened up with a dash of water and the lime gets stronger, and in the mouth it's like lime infused water. Easy to drink with just a touch of sharpness in the mouth, it's quite refreshing really.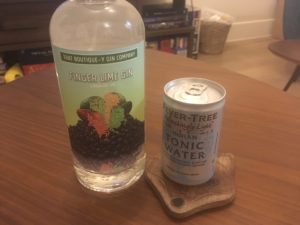 Mixed 50/50 with some Fever Tree light tonic, and it is very lime heavy. When they say it releases a burst of citrus, they aren't wrong. It's sharp and tart, but for me it's not very ginny as it lacks the flavour of juniper. There's a hint of something behind the lime that grounds the flavours, but it's just not prominent enough for my liking. They recommend serving this as a Gin Ricky (Finger Lime gin, lime juice, sugar and soda water) which I can fully understand as this is so lime heavy that I can see it working well in cocktails.
You can get your hands on a 50cl of the 46% Finger Lime gin from Master of Malt for £29.95 (at time of writing). Not sure I'll be rushing to buy another bottle as I don't think it's too drinkable on a day to day basis. You can find TBGC on Facebook, Twitter and Instagram.
Have you tried Finger Lime gin? Let me know your thoughts on Twitter and Instagram.