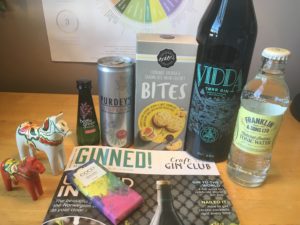 It's one of my favourite times of the year – Craft Gin Club delivery time! This month's delivery contains a gin I've never even heard of before so this is very exciting alongside a host of goodies including Franklin & Sons tonic, Purdey's rejuvenate drink, Arden's Lockerbie cheddar and onion chutney biscuits, bottlegreen rhubarb cordial and gin and tonic chocolate from Coco Chocolatier. So what's the gin? Vidda Tørr hails from Norway, a country with notoriously strict distilling laws in the past. Luckily restrictions were loosened in 1996 and founder Marius  spent several years helping big brands import into Norway before deciding to open his own distillery in Oslo. Vidda is a celebration of Norway's diverse flora – deciding to only use botanicals which are native to the land around them. Luckily, this includes juniper, but it made it tricky for the founding team as they couldn't use staples such as coriander seed, lemon or orange. Instead they experimented and included bilberries, heather, chamomile flowers, elderflower and meadowsweet, which apparently combine to balance floral notes with fresh pine.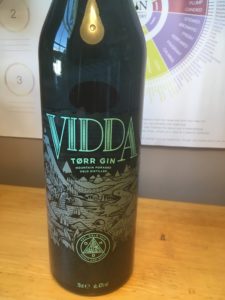 With a seal as beautiful as the labelling, it's almost a shame to break into this. Not sad enough not to do it though. Peeling back the foil seal reveals a branded cork which easily pops right out the bottle and instantly releases the smell of a pine forest into my room. It's pine, juniper and a hint of smokiness, like a cabin in the woods, a smell which doesn't change once poured into a glass. A splash of water tones it down to allow a hint of fruitiness to come through. On the tongue there's a hint of air freshener about it, the pine is so intense and dominates the palate. As it fades, there's a touch of pepper on the tongue but otherwise this is what I imagine eating a tree would taste like.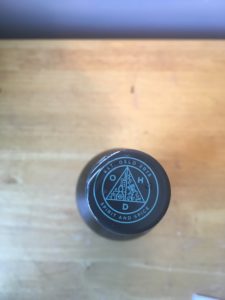 Mixing it into a g&t using the Franklin & Sons Indian tonic provided, there is now a touch of sweetness to the gin. There's something perfumed and aromatic coming forward, which I presume is from the various flowers that are used as botanicals. It is certainly easier to drink with tonic added, but the pine is still the main player here. When it was served neat it had a very long, slow finish which speeds up as a g&t. Whilst it is growing on me as I drink it, I do just feel like I've gone mouth first into a forest floor. Going against my usual habit, I add more tonic and the recommended garnish of a wedge of lime and this becomes more balanced with the citrus cutting through and lifting you off of the forest floor.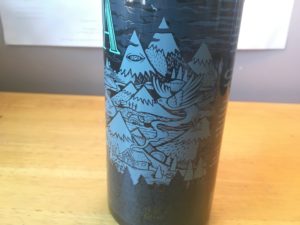 You can get yourself a 70cl bottle of 43% Vidda Tørr gin for £39.95 on Master of Malt (at the time of writing). This is pretty pricey, and I imagine a lot of this is due to the cost of exporting to the UK You can find them on Facebook, Twitter and Instagram.
Have you tried Vidda Tørr, let me know your thoughts on Twitter and Instagram.