Note: This post contains affiliate links, marked by (Ad) which means if you click that to buy your bottle of gin I will receive some pennies.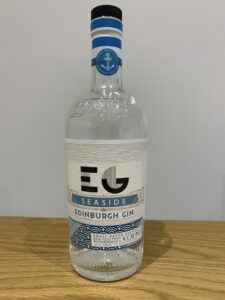 One of the top tourist attractions in Edinburgh is the Edinburgh Gin distillery; launched in 2010, they take inspiration from the city's boozy history – Leith was a key port in the 1700s, importing genever from The Netherlands. Despite the long history, they are very forward thinking. They teamed up with Heriot-Watt University to access the students of the Brewing and Distilling MSc which was a world first. Since launch, they've built up quite the repertoire under head distiller David Watkinson. Their flagship gin features fourteen botanicals, including some slightly more unusual ingredients like pine buds, cobnuts and lemongrass, and is juniper forward with hints of citrus. There is also a large range of flavoured gins – both real gins and properly labelled liqueurs. Today though we are trying their Seaside edition. This was the first collaboration with the students on Heriot-Watt's MSc course and features coastal botanicals scurvy grass, ground ivy and bladderwrack. They balance the salinity with spice, using coriander, grains of paradise and cardamom. They recommend this as a bright G&T, or in a martini where they ramp up the saltiness to garnish with olive and anchovy.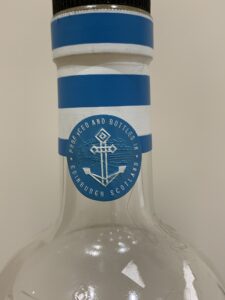 Opening my bottle and you do get a whiff of the seaside, like a fresh walk on a windy day. In the glass the pine from the juniper comes out and some gentle citrus, nothing smacks you straight in the face. On the tongue it's bright; you can pick up more of the spiced notes than the savoury tones. The spice is very warm, slight curried notes from the cardamom before a more punchy heat comes in for a long and slow finish. After sipping this a while, the seawater sensation starts to drift back in around the edges.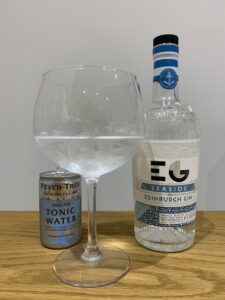 Mixed with equal parts Fever Tree light tonic and it tastes like your usual G&T on first sip, then on your second visit you get more appearing. Hints of spice at first, then the salt washes in, like a wave on the shore. Honestly, I expected the salinity to come through more, it's definitely noticeable at the end but it's not the main feature.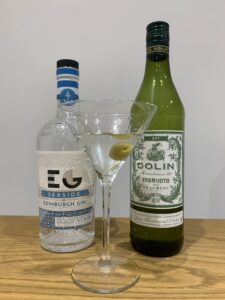 For some pre-dinner fun I mixed 40ml of the gin with 20ml of Dolin dry vermouth, and it manages to taste like a dirty martini with none of the faff of adding olive brine. The seaside botanicals really enhance the olive flavour. For me, this gin makes a fairly standard G&T but makes for a cracking martini. They have a recipe on their website for a take on a negroni using equal parts gin, Suze and Campari (no vermouth), grapefruit bitters and garnished with sea salt and rosemary which sounds DELICIOUS.
You can get a 70cl bottle of the 43% ABV Seaside gin from Spirits Kiosk (Ad) for £29.95 (at time of writing). You can find Edinburgh gin on Facebook, Twitter and Instagram.
Have you tried any of the Edinburgh gin range? Let me know your thoughts on Twitter and Instagram.