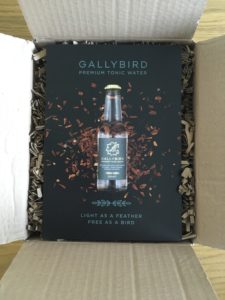 Did you know that some tonic waters have as much sugar in them as a fizzy drink does? With more people watching the calorie count of their drinks, more tonic makers are introducing light versions of their tonic, or making this the centre of their brand. One such brand is Gallybird, who embrace a healthier way of life. Their tonic has no sugar in it, instead they spent two years experimenting in their kitchen in Sussex (hello neighbours!) to make a sugar free, zero calorie, natural tonic water. Instead of sugar, they use Stevia leaf from South America which has been used for centuries and is suitable for diabetics and vegans, as well as containing anti-inflammatory and antioxident properties. So, essentially, it's good for you. They have designed their tonic to enhance your favourite spirit, rather than overwhelm it.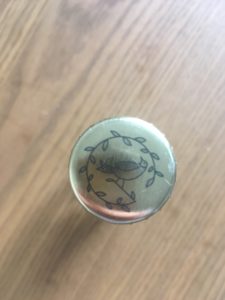 Opening the bottle and it doesn't have the bitter smell that you associate with most tonics. On its own, it is sweet and by taste you would never guess that it has no sugar on it. It's not as dry and bitter as tonic, but also less synthetic tasting than low sugar tonics making it nicer to drink on its own than usual. It's also not too carbonated which I prefer; whilst I like the flavours of Merchant's Heart, the carbonation is too much for me. Mixing it with some Elg gin as 25ml gin and 25ml tonic, the flavours of the gin can fully shine through. It lifts the gin and adds a touch of sweetness, but the botanicals (all three of them) are present. Adding another 25ml tonic and I still don't feel like I've drowned the gin. The flavours in Elg aren't particularly strong, so it's impressive that they are still detectable. Adding a final 25ml and I think the balance between the gin and the sweet tonic is the most I would drink as the sweetness is starting to cut through the gin. It's good to find a tonic that you can use as a longer drink which still lets you taste the gin.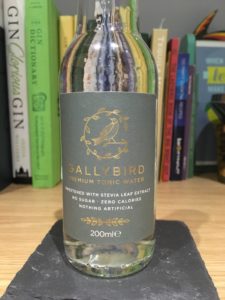 Now, I know this is a gin blog, but when I was having a nosey around on the Gallybirds website they suggest serving it with Black Cow vodka, which I happen to have a bottle of (thanks Mum who gave it to me at Christmas because "I refuse you buy you anymore gin"). I've never had vodka and tonic, but as a 50/50 mix, the smooth vanilla notes are really clear, and remain so even with more tonic added.
You can get your hands on 24 of their 200cl bottles for £28 (works out at £1.16 per bottle which is a bargain) over on their website (at time of writing). You can find them on Twitter and Instagram.
Have you tried Gallybird tonic? Let me know your thoughts on Twitter and Instagram.