Note: I met the Gin Eva team at Junpalooza and they kindly gave me some samples to try. As always, I'll let you know what I think.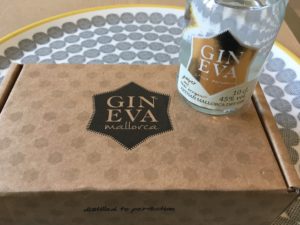 You might have already read my blog on Gin Eva's Mallorca Dry gin (if not, you can catch up here) and today we are trying their artisan bergamot gin. This started back in 2016 when they were looking for a farm that grew yuzu as they were planning a collaboration with a Michelin starred chef which would be their featured botanical. Whilst researching this, they met Franc who specialises in citrus fruits on his farm in Valencia. They specifically loved his bergamot oranges which is a hybrid of a lime and a bitter orange. They distilled this and blended it with Macedonian juniper and nothing else. That's right. Two botanicals. That's it. They released the first batch in October 2017 with just 1,000 bottles, which was followed up by batch two in April 2018 of 3,000 bottles. They say this is a great sipping gin, G&T or 50/50 martini.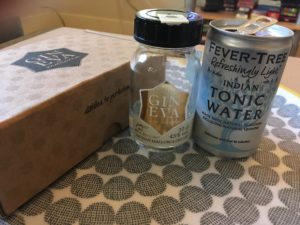 Opening the bottle, it's deep and rich but the citrus flavours come through. In the glass, the ethanol is more prominent but there's still richness behind it. Adding a splash of water and this comes alive. As you will know if you are an avid reader of mine, I don't like orange, but the fruity, jammy notes that are wafting up are so inviting. Sipping it, however, reminds me that I don't like orange. It's not awful, it's fairly refreshing and bright but a tad too orangey for me.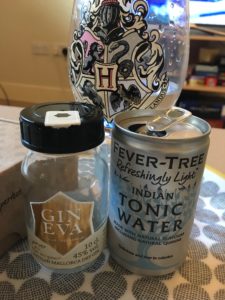 I'm mixing this today with Fever Tree light tonic in a ratio of 50ml gin to 100ml tonic (I'd usually do 50/50 but I know from experience that a tad more tonic will make this easier for me) and I'm actually not hating this. The orange is certainly there, but it's not overpowering or too sweet. There a slight warming, earthy feel to the whole thing and the citrus is only noticeable at the back of the throat. There's a sherbety feel to it, it finishes quickly and is quite drying. Now I'm used to it, I quite like this. They also suggest serving it as a take on a Tom Collins with lime juice, sugar and soda water so I will definitely give that a try.
You can get yourself a 70cl bottle of the 45% gin from Gin Kiosk for £49.40 (at time of writing). Personally, again I just think the price tag makes this unfeasible. I don't think there are many gins that I would spend that much money on, and this doesn't feel like the one to change that for me. You can get in touch with them on Facebook, Twitter and Instagram.
Have you tried Gin Eva's bergamot gin? Let me know your thoughts on Twitter and Instagram.