Note: I was sent a bottle of this to try, but as always, I'll let you know if I don't like it.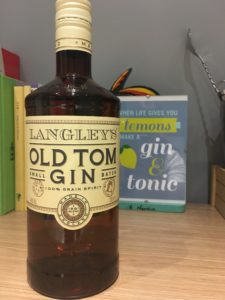 I am often asked how I got into drinking copious amounts of gin, so today I tell the story. Basically, at my first proper job I was the only one that didn't drink gin and tonic. So I started drinking gin and lemonade (which I stand by as a drink) but that wasn't good enough. I just couldn't get on board with the tonic. Randomly there was an event being hosted by Yelp at a bar in London with Langley's gin and Fever Tree tonic. So off we went and I discovered a world bigger than Gordon's gin and Britvic tonic. Since then, Langley's has always had a place in my heart as I think of it as the first proper gin I tried. So when I was offered a bottle of their Old Tom gin recently, I jumped at the chance. Langley's was founded in 2011, but it took them until 2013 to get the first bottles of Langley's No. 8 gin into the market. Since then they have won a plethora of awards and they launched the Old Tom gin in 2016 and First Chapter gin in 2017. If you've read my blog before, you'll know I'm a fan of Old Tom gins and a Tom Collins cocktail, and Langley's version is based on a recipe from 1891 using eight botanicals with notes of orange, tangerine, fennel and nutmeg.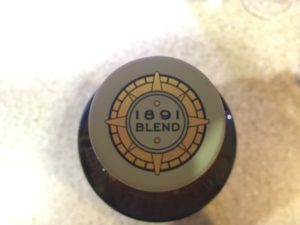 Opening my bottle and it smells more like a regular gin than an Old Tom, it's quite rich and earthy. In the glass, the juniper opens up but there's no hint of sweetness that you'd expect from this style of gin. Adding a splash of water allows the citrus notes to drift towards you, although they are still pretty subtle but the citrus is ramped up when you take a sip. If I was tasting this blind, I wouldn't twig that it was an Old Tom at all, but I quite like it. The focus here is on the spicier notes from the fennel and nutmeg – it leaves a good amount of heat in your mouth, similar to fresh ginger. Adding a touch of light Double Dutch tonic water and it has a strange mix of bitter at the front, and then sweeter at the back. There is still a lot of fire to it, although diluting this slightly further and it tames down. As a gin and tonic, it is well balanced (if you add tonic in a 2:1 ratio).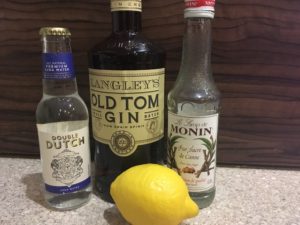 Now, I can't drink an Old Tom gin without making a Tom Collins. Mixed with Monin sugar syrup and Double Dutch soda water and a bucketload of ice, this. is. BRILLIANT. Man I love this drink. Buy it. Make it. Love it. Live your best weekday drinking life.
You can get a bottle of the 40% Old Tom gin from Master of Malt for £25.84 (at time of writing). Frankly. Bargain. If you haven't tried an Old Tom gin before and fancy giving it a go, this is a good starting point at a really reasonable price. You can find Langley's on Facebook, Twitter and Instagram.
Have you tried Langley's Old Tom? Let me know what you think on Twitter and Instagram.