Note: I met the Gin Eva team at Junipalooza and the kindly sent me some samples to try, as always I'll let you know if I don't like it.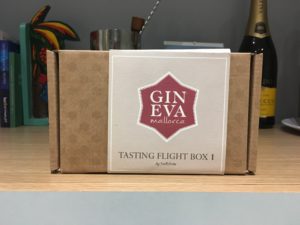 You may have already seen my posts on Gin Eva's Mallorcan Dry and Bergamot gin and today we are drinking their special edition La Mallorquina. Named after a traditional olive variety that can only be found on Majorca, they use the leftover olives from a olive mill that have had the oil extracted. They then steep these in pure grain spirit for several weeks before the distillation process to then blend with juniper and coriander distillates. Whilst they say this works well as a gin and tonic, this is really designed to be drunk as a dry martini – even better if you replace the vermouth with sherry. That might be a bit much for me, but let's see how it tastes.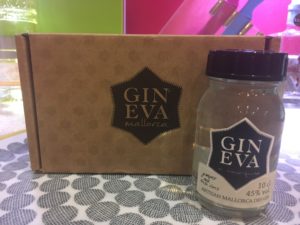 Opening my bottle and this smells a lot stronger than the 45% ABV listed on the label and that beautiful, oily, olive smells instantly hits you. I want a tub of olives and a touch of rosemary to snack on whilst I try this. In the glass, this smells even more potent with some deep herbal notes coming through at the back. Diluted down and this has a kick to it but a beautiful silky mouthfeel. Even neat, this is pretty delightful to drink as a slow, sipping gin – perfect now the nights are drawing in.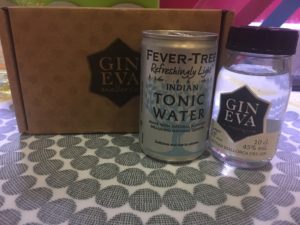 They suggest this as a martini, but for me, if it doesn't work as a g&t, is it really a proper gin? I'm testing this with some Fever Tree light and this is fresh, zingy and bright. I wasn't expecting the flavours to lift as much as they have and this has really woken me up. There's a touch of citrus that has come alive that definitely wasn't noticeable before and it balances the savoury notes perfectly. A sourness tickles the tip of your tongue and leaves a long, and surprisingly sweet, finish. I think that this might be my favourite of the three, just because the flavour was entirely unexpected. This might be designed for a martini, but it makes a rather tasty gin and tonic.
You can get your hands on a 70cl bottle of the 45% gin from Gin Kiosk for £49.40 (at time of writing). Whilst this is my favourite, I'm still not convinced by this price. If this could come down to the £30/£35 mark, I'd be able to justify buying it for the collection. You can find Gin Eva on Facebook, Twitter and Instagram.
Have you tried La Mallorquina? Let me know your thoughts on Twitter and Instagram.