Note: I contacted the Orkney Distillery and they kindly sent me a sample. As always, I'll let you know if I don't like it.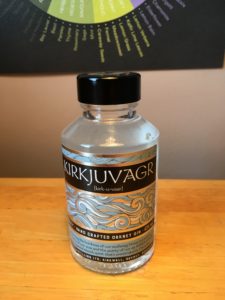 Kirkjuvagr gin comes from the Orkney Distillery – and FYI, is pronounced "kirk-u-vaar". Kirkuvagr means "church bay" in Old Norse and evolved to be Kirkwall, the island's capital. The gin is a reflection of the island's history and the boldness of their ancestors, making a contemporary gin using old ingredients. Angelica grows wild on the island, which is blended with Ramanas Rose, Burnet Rose and Borage and Orkney barley. Distilled in small batches in copper stills, they channel their Norse heritage into every bottle they make.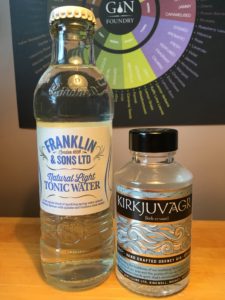 When I first open the bottle it smells bright and zesty, which becomes a fuller, rounder flavour in the glass. With some water, it is surprisingly deep in flavour, with an earthy taste coming from the Angelica. For a gin made with roses, I expected this to be sweeter. And more floral. There's a warming quality to it, slightly spiced on the tongue – perhaps a hint of pepper.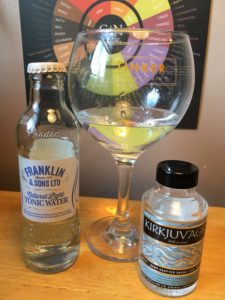 Mixed into a G&T (today using Franklin & Sons light tonic water because I somehow have run out of fevertree), a bitterness comes forward – not entirely unpleasant. The piney juniper notes are more pronounced, and there's a slight musky taste left at the back of the tongue. This is not what I was expecting at all. I think I was expecting something bright and refreshing, a drink you'd want after a day of pillaging and plundering at sea as the vikings did. They were known for their love of gin and tonic after a hard days work dontcha know.
You can buy a 70cl bottle of Kirkjuvagr Gin over on their website for £39.99 (at time of writing). For me personally, perhaps slightly too high in the price bracket to justify a bottle. You can find Kirkjuvagr on Twitter, Facebook and Instagram.
Have you tried Kirkjuvagr? Let me know what you think on Twitter and Instagram.