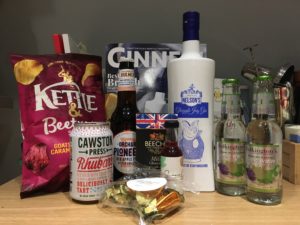 Welcome to June and that means only one thing: Junipalooza time! Kidding (well, I'm not) but it is also time for a Craft Gin Club delivery. This box was literally larger than normal, but on opening it turns out we have a very fancy bottle inside that needs protecting – welcome to the world Nelson's Gluggle Jug gin (try saying that five times). I've never tried Nelson's gin before but I've long admired their bottles, and this is no exception. The bottle was made exclusively for this gin by Wade Ceramics who have been making ceramics since 1810. Inspired by the classic gluggle jug – so called for the sound it makes when you pour water from it – which is a Staffordshire icon, Nelson's wanted to make a gin that would withstand the long summer evenings. Founder Neil experimented with various botanicals before settling on his recipe, then called in team Craft Gin Club to help him pick the best iteration. Botanicals that made the final cut include green cardamom, sweet orange, grapefruit, lemon, hibiscus, lime, pink peppercorn and star anise; lots of citrus up front complemented by the richer cardamom and spices. So, how does it taste?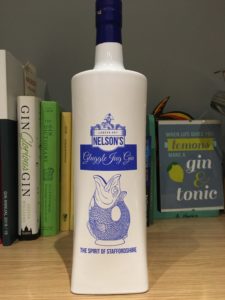 Opening my very swanky (heavy) bottle and it smells very rich – almost like loose leaf tea. In the glass, there's a lot of citrus but with that surprisingly deep spiced note. I'm not picking up much of the hibiscus, but that can be quite subtle. With a splash of water, the cardamom and peppercorn is noticeable on the tip of the tongue but it stays pretty light. The piquant citrus gives a sharp lift at the end. All in all, very pleasant.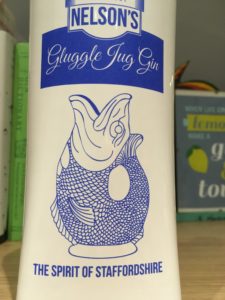 Mixed with light Fever Tree tonic, this makes a practically perfect gin and tonic. And it's rare I think that. It's light. It's fresh. It's clean. Even at a 1:1 ratio. I've added a few ice cubes and a piece of grapefruit peel and the garnish enhances the flavours rather than drowning them out. Transport me to a pub garden and I'm happy (in the shade obvs, I'm too pale to enjoy summer). This is incredibly easy to drink. With all the pink gins, glittery gins, gin liqueurs and new pre-mixed cans, this is a proper gin that shines. This might be my best Craft Gin Club delivery yet. And I had the delivery with Conker gin.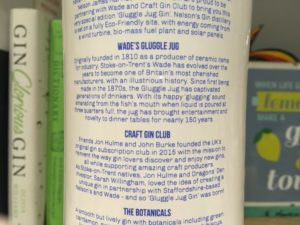 You can't get your hands on a bottle of this yet (#exclusive) but it will go on sale in a few months alongside the whole range of gins and rums on their website starting at £40 for a 70cl bottle (at time of writing). You can find Nelson's on Facebook, Twitter and Instagram.
If you sign up to Craft Gin Club and use the code GINPALS15 you can get £15 off your first box – make sure you say Jenny McLaren recommended you as I then save money as well. For a while I was thinking of cancelling my subscription, but since I've been a member the boxes have swelled in content and now members are the first to receive exclusive gins. No, I've not been paid to say this, I've been a member for a few years and think the value they are offering in their boxes has genuinely got a lot better.
On that note, let me know what you think on Twitter and Instagram.